Faculty & Fellows
Faculty
Todd Murphy, Associate Director
Staff
Nick Raef, Program Coordinator
2017-2018 Fellows
---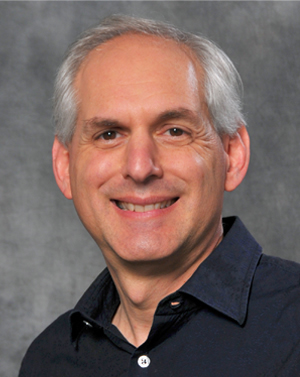 Professional Experience 
Adam Goodman directs Northwestern University's Center for Leadership and is a faculty member in the McCormick School of Engineering & Applied Science. His previous roles include: a co-founder of Catapult (software based on his research), a founding partner of the NorthStone Group, Executive Director of the University of Colorado's Leadership Institute and its Presidents Leadership Class, and Special Assistant to three University of Colorado Presidents.
Teaching and Research Interests
Goodman focuses on the fundamentals of leadership and how people learn to become more effective leaders. His courses include Field Study in Leadership (McCormick School of Engineering & Applied Science), Team Leadership and Decision Making (School of Communication) and Developing and Coaching Leadership (School of Education and Social Policy), in addition to helping develop The Leader as Coach (Kellogg School of Management). Goodman also conducts a yearlong seminar for Ph.D. students and high potential staff as part of the Center's Leadership Fellowship program.
Past work includes a national survey of public sector leaders, the design of a national model leadership program, work with over 20 leadership programs from across the USA, and 6 Leadership Questions® (an assessment and learning tool).
In addition, Goodman has held numerous roles in leadership studies, including founding co-chair of the scholars' section of the International Leadership Association and distinguished visiting professor at Johnson & Wales University. His work has been recognized and supported by organizations that include the Adolph Coors Foundation, the Boettcher Foundation, El Pomar Foundation, the Ford Foundation, the Gates Family Foundation, and IBM Corp.
Private and Public Sector Interests
An active consultant today and for over 25 years, he has advised over 150 CEOs, senior officers, executive teams and boards of directors and given hundreds of invited speeches and workshops in the United States and around the world. Currently, he chairs the board of directors for the Drupal Association, an open-source global software community. Consulting clients include the American Library Association-Public Library Association, Ball Corp., the Government of Canada, Kaiser Permanente, the National Association of State Budget Officers, Navigant, New Belgium Brewing, Robert R. McCormick Foundation, and TIAA-CREF. He was co-founder or partner of three management consulting firms and a board member of Solbourne Computer Inc. until its acquisition by Deloitte. 
Civic Interests
Goodman is an active and long-time community volunteer, including work with the Evanston Public Library, the Youth Job Center, Room to Read (founded by Northwestern alum John Wood), the University of Colorado, and Johnson & Wales University. He was also a home building volunteer in Juarez, Mexico. Throughout his career, Goodman has mentored emerging leaders and connected them with experienced leaders in the private, public and non-profit communities. He sponsored countless internships and established other programs to introduce college and high school students to many of the most challenging issues of the day including health care, building healthy communities, economic and international development, and criminal justice.
As a Presidential Fellow at the University of Colorado he earned a master's degree in management and, later, a Ph.D. in leadership from the Graduate School of Public Affairs.
On Learning About Leadership
"People work every day to improve their leadership (and the leadership of those around them). There's a lot of material to draw from: articles, books, assessments and on-line content. Much of this material describes desired leadership abilities such as 'put first things first,' 'encourage the heart,' and 'take risks.' The goal is to get people to adopt the author's abilities for effective leadership."
"However, as leaders learn about and work to apply these abilities, they discover at least two hurdles that make true mastery largely unattainable. First, adopting someone else's universal list of abilities is more often than not a poor fit. Like designer clothes, they look great on the model but are lumpy in all the wrong places when others put them on. The result is new leadership behaviors that are impossible to sustain because they're just not comfortable. Second, there are far too many examples of great leaders and leadership that are contradictory. For every leader whose charisma and conviction created unqualified success I can find a leader whose humility and adaptability or whose work ethic and focus on quality led to success. What researchers like me have long suspected really is true: there's no leadership grail, set of universal abilities, essential laws or similar nonsense. So, stop looking at others and develop your own abilities."
Favorite Leadership Reading
"Not Enough Generals Were Killed by Peter Drucker… Everything you need to know about leadership in six pages by one of the best management thinkers of any background, age or experience."
Three Personal Passions
"Playing with our dog, Jack; reading biographies; undermining conventional wisdom."
Three Things That Need Work
"Learning how to sail, biking accident free, and reading fiction." 
---

Professional Experience
Todd Murphy is the Associate Director of Northwestern University's Center for Leadership and a faculty member in the McCormick School of Engineering & Applied Science. Previously, he taught in the School of Communication and was an Academic Advisor in the Athletic Department. During his time as a Northwestern grad student, he was a lab instructor in the Undergraduate Leadership Program (ULP), the precursor to the Center for Leadership, and earned his Ph.D. under Paul Arntson, ULP's founder.
Teaching and Research Interests
Murphy focuses on equipping leaders to mobilize individual differences in order to maximize team performance. This is built on his research into the effects of surface-level and deep-level diversity on team dynamics. His courses include Paradigms and Strategies of Leadership (McCormick School of Engineering and Applied Science), Field Study in Leadership (McCormick School of Engineering and Applied Science), Team Leadership and Decision Making (School of Communication), as well as Leader as Coach (an experimental course in the Kellogg School of Management). His current projects include leading ULP, establishing a global strategy for the Center (beginning with initiatives in Rwanda and Liberia), and advising Northwestern's Feinberg School of Medicine on curricular approaches to teamwork and leadership. Additionally, he recently established a partnership with The New York Times to create and launch the Leadership Ambassadors program, securing Northwestern's place as the first site for such a program and as the prototype for this program at other universities in the future.
Through his creation of the Center's Leadership Ventures program, Murphy helps students launch projects that give back to the NU and Evanston communities as they continue their leadership development. Notable projects include the creation of NU Channel One (NUCH1), Northwestern's own student-run web channel, and Evanston After School, a web site that serves as a resource for parents seeking extracurricular programs in the Evanston community. He also conceived and launched the Alderman Internship Program, which places undergrads in offices of Evanston Aldermen and city officers, giving them firsthand exposure and experience in local municipal government and leadership.
On Learning About Leadership
"I have a habit of reducing my thoughts on leadership development to short sayings. I suppose it is a way of adapting to a world of texting, twittering and short attention spans. Here are a few that I find myself using most often:
'The Center for Leadership is a launching pad, not a factory.' - Many programs make the implicit (and sometimes explicit) claim that they 'produce leaders', as if it were as simple as setting up a machine and turning a crank. In my experience, each person is too unique and leadership too nuanced for this approach to begin to tap into the potential of what could be. Hence, we don't attempt to "produce leaders", as if our students were Model T's. Rather, we walk with them through a collaborative and ongoing process that enables them to become the leader they were designed to be. When students finish our program, this process has only begun. Our goal is to set them on an arc of development that will continue over a lifetime.
'Develop yourself, not your resume.' – If leadership is to be effective and sustained, it must come out of who you are. To lead out of who you are, you must know who you are. There was a time when the person defined the resume. Too many people now approach life as if the resume defines the person. Thus, they spend their energy adding to a laundry list of titles and credentials without ever looking inside themselves to know and develop who they are. If you focus on developing yourself as a leader, the resume will follow.
'Life rarely works out the way we expect. When it does, it is usually because we have traded possibility for control.' – Risk is an essential ingredient for achieving your dreams.
'Releasing creativity and wisdom to build a better world.' – This is my unofficial vision statement for the Center for Leadership. At the end of day, all we really do is help students tap into what has been inside of them all along, so that they can help others do the same. Doing so allows us to have a part in creating a better future."   
Favorite Leadership Reading 
The Five Most Important Questions You Will Ever Ask About Your Organization by Peter Drucker…The tag line for the Center for Leadership is "Where Questions Lead". This is a powerful example of why.
Three Personal Passions 
"My family, The Baltimore Orioles, and a fine steak from any of Chicago's great chop houses."
Three Things That Need Work 
"My tan, my hairline, and my waistline." 
---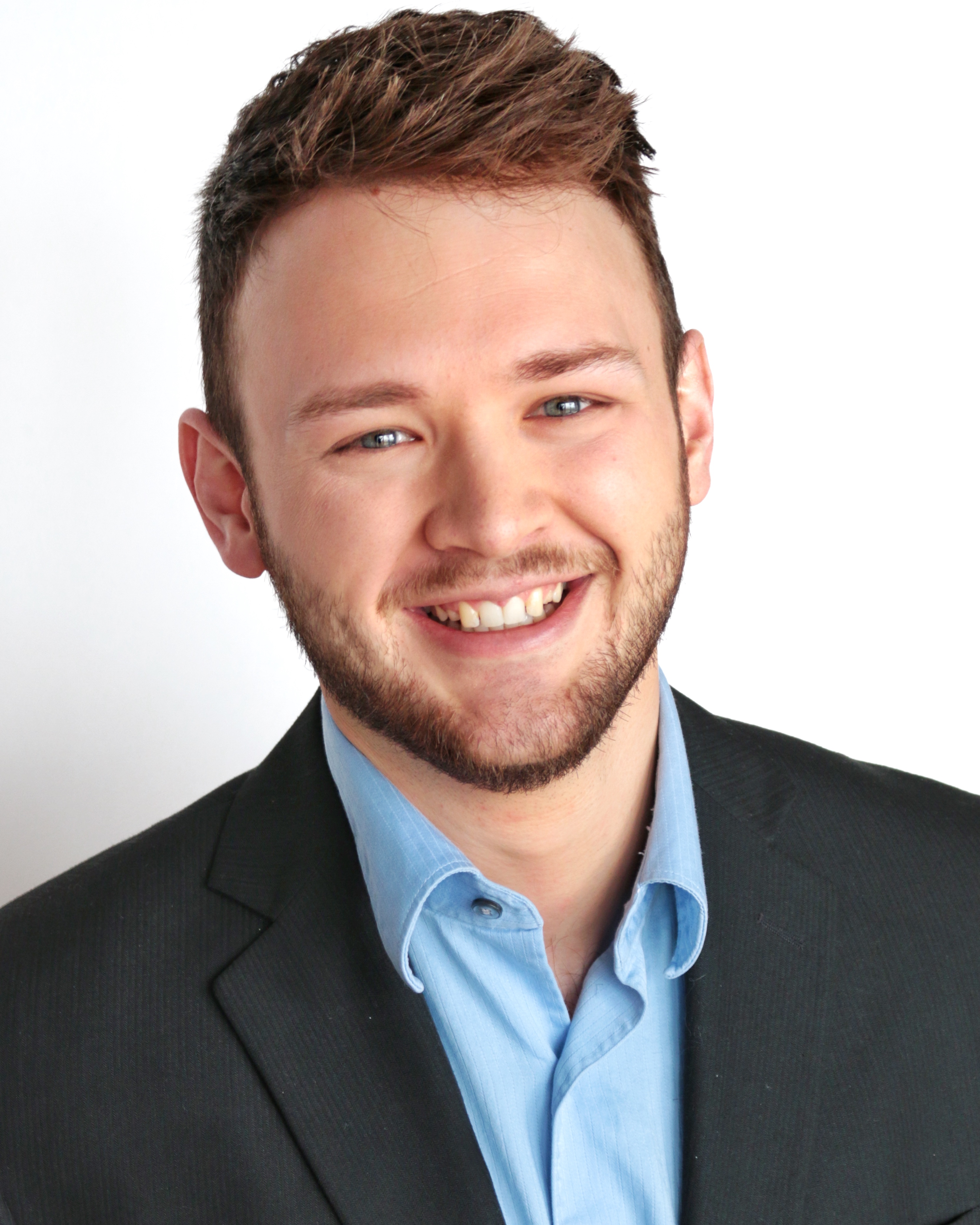 Professional Experience
Nick Raef is the Program Coordinator at the Center for Leadership and recent graduate of Northwestern University, where he became acquainted with the Center as a student and eventual Leadership Certificate recipient. Nick works with each of the Center's offered programs while also forwarding the CFL's marketing and brand experience. 
Other Professional and Civic Interests and Experience 
Nick has worked with a number of non-profit organizations that pertained to his main studies as an undergraduate, including Rotary International's Global Headquarters, Mudlark Theatre, and the Purple Crayon Players. His three years' experience at Rotary International aided in his research into International Political Economy, ultimately providing greater insight into his research on the marketing and framing strategies of international NGO's. Nick's work with local and regional theatres, like the two mentioned above, has utilized a variety of skills including performance, design, teaching artistry, and arts administration.
Education
Nick received his B.A. from Northwestern University, double-majoring in Theatre and International Studies with a concentration in the political economy of Europe. He also received his Certificate in Leadership from the Center and benefited from both Leadership Coaching and the 360° Assessment.
Three Personal Passions 
The history and culture of the Ozarks (Nick's home region), Chicago's incredible theatre scene, and Wildcat football
Three Things That Need Work
Falling asleep at a reasonable hour, packing lunches, journaling
---

Amr Elfar
Ph.D. Candidate in Civil and Environmental Engineering
Teaching and Research Interests and Experience
Amr is a Ph.D. candidate in the Department of Civil and Environmental Engineering and a graduate student researcher at the Northwestern University Transportation Center (NUTC). His research at NUTC focuses on the impacts of connected and automated vehicle (CAV) technology, widely known in the form of self-driving vehicles, on the operational performance of transportation systems. He is currently leading a national research project that aims to lay the foundation for future evaluation tools to support the planning and operation decisions about CAV system design and deployment. In addition to his research in this emerging field, Amr has worked on other areas of transportation systems including bike sharing, road safety analysis, and crowd management.
Other Professional and Civic Interests and Experience 
As a doctoral candidate with a professional background in engineering, Amr enjoys helping graduate students plan and prepare for their careers after Northwestern. He is on the board of two student organizations, the McCormick Graduate Leadership Council and the Advanced Degree Consulting Alliance, where he organizes interactive workshops and networking sessions for graduate students with Northwestern career advisors and industry partners. Before joining the doctoral program at Northwestern, Amr worked in construction management on multiple building and infrastructure projects in Oman and Jordan.
Education
Amr received his BS from the University of Jordan and his MS from Northwestern University, both majoring in Civil Engineering.
Three Personal Passions 
Traveling, road trips, and card games
Three Things That Need Work
Cooking, French language, and my workout routine (doesn't exist!)
---

Jennifer Ferrer
Ph.D. Candidate in Chemistry
Teaching and Research Interests and Experience
Jennifer is a PhD candidate in the Mirkin lab in the department of Chemistry, and her research focuses on using liposomal nanoparticles for biomedical applications. Specifically, she is interested in where in the body these nanoparticles go, how they can be designed to treat different diseases, and how these nanoparticles are an improvement over conventional drugs and therapeutics.
Other Professional and Civic Interests and Experience 
Jennifer is a board member for the Graduate Women Across Northwestern organization, and a member of the Chicago chapters for the Association for Women in Science and Women in Bio. Through these organizations, Jennifer likes to facilitate communication and career development across diverse groups and individuals in science and academia. Jennifer has also served as a mentor and volunteer with the Women's Health Science Mentoring Program at Northwestern and Expanding Your Horizons in Chicago, both of which aim to empower young women to pursue educations and careers in STEM.
Education
Jennifer holds a BS in Molecular and Cellular Biology from the University of Illinois at Urbana-Champaign and a MS in Biotechnology from Rush University.
Three Personal Passions 
Rock climbing, traveling, being creative (with makeup, art, food… you name it!)
Three Things That Need Work
Speaking up, maintaining my professional network, learning another language
---

Roman Grigorii
Ph.D. Candidate in Mechanical Engineering
Teaching and Research Interests and Experience
Roman is a third-year doctoral candidate in the Mechanical Engineering department, NXR laboratory. Roman's current research interests are in the field of surface haptics. He works on developing screens that can give their users tactile feedback as they would receive from natural textures. Outside of primary field of research, Roman loves to learn more about other sciences such as astrophysics. He also loves to tutor students and has been involved in providing mentorship help in various academic contexts for the past 6 years.
Other Professional and Civic Interests and Experience 
Roman is an advocate for graduate students within the Mechanical Engineering department. He is a member of several organizations that get students engaged in their department and help make their voice heard on various department issues.
Education
Roman has been in Chicago through later part of middle school and high school. He has earned a B.A. in Physics with honors from Grinnell College.
Three Personal Passions 
Being in nature, competing in triathlons (biking is the favorite!), listening to and creating electronic music.
Three Things That Need Work
Inspiring others, being able to relax/unwind when it's time to, time management
---

Lindsay Larson
Ph.D. Candidate in Communication
Teaching and Research Interests and Experience
Lindsay's research investigates teamwork and leadership issues in organizational teams and multiteam systems. Past projects have focused on the influence of language and intergroup identity on team leader emergence. Lindsay is currently involved in research projects with NASA investigating teamwork issues, such as crew composition, for the purposes of the NASA's mission to Mars. Lindsay has also worked in the Master of Science in Communication program at Northwestern as a teaching assistant for the Leading Collaboration course. There, she also helped develop course activities and lectures.
Other Professional and Civic Interests and Experience 
When Lindsay is not conducting and sharing her research, she can often be found mentoring a small army of undergraduate research assistants in the ATLAS Lab. Lindsay is passionate about mentoring others and does so whenever possible.
Education
Lindsay received a BS in Psychology with a minor in Business Administration from the University of Florida in 2014. Lindsay is currently pursuing her PhD in the Media, Technology, & Society Program in the School of Communications at Northwestern University.
Three Personal Passions 
Puppies, fitness, and good food
Three Things That Need Work
Training her 1-year old puppy Frost, regular yoga practice, proactivity!
---

Megan Lenneman
Admissions Counselor for Graduate Programs at Medill
Teaching and Research Interests and Experience
Megan is interested in understanding the connections students make to their academic programs and peers. As a member of the Medill admissions team, she interviews prospective students and counsels them on their academic trajectories upon entrance into their graduate program. Megan also serve as an undergraduate Student Organization Advisor to better connect with and guide current students at the university. In her work on launching the Medill Ambassador Program, she works to promote community, mentorship, and leadership among current and prospective graduate students.
Other Professional and Civic Interests and Experience 
Prior to her role at Medill, Megan worked at the Feinberg School of Medicine and conducted research on mentoring relationships and leadership advancement for women across scientific fields. She created and piloted the Women's Health Science Mentoring Program and the Women in Science Journal Club with the goal of strengthening a community of women in science and medicine at Northwestern.
Education
Megan holds a BA in English from The College of William & Mary and an MS in Higher Education Administration and Policy from Northwestern University.
Three Personal Passions 
Attempting new recipes, reading, and playing cards.
Three Things That Need Work
Making better choices regarding TV show binging, oversharing with strangers who have dogs about my (future) plans to own/love my own (future) dog "Watson," and living in the moment.
---

Matthew Peters
Ph.D. Candidate in Materials Science and Engineering
Teaching and Research Interests and Experience
Matt's research uses computational thermodynamics to develop phase diagrams for thermoelectric materials. Phase diagrams allow engineers to determine what compounds are stable when combining various elements at different temperatures and are a fundamental tool for developing and optimizing new materials. Using a method known as CALPHAD (CALculation of PHAse Diagrams), Matt can create these phase diagrams that provide insight into how these materials should be processed and ultimately decrease the research and development timeline for novel materials. You can watch him give a short talk on his research here.
Other Professional and Civic Interests and Experience
Before joining the Materials Science and Engineering department at Northwestern, Matt was a corps member in Teach for America, where he served as a fourth and fifth grade science teacher in New Orleans. He continues to teach as an instructor for Northwestern's Center for Talent Development where he has taught several courses including materials engineering, biotechnology, and general engineering to name a few.  Matt also participates in the Graduate Students Speaks Series where he discusses his research with local high school teachers and how they can incorporate it into their classroom. In addition to teaching, Matt coaches a materials design team for the MATSCI 390 course in the spring and also recently interned at SpaceX in their materials department.
Education
Matt attended Tulane University and majored in Engineering Physics. He is currently a PhD candidate in the department of Materials Science and Engineering at Northwestern.
Three Personal Passions 
Podcasting, Haribo gummi bears, exercising, but mostly to enable his first two passions.
Three Things That Need Work
Self-compassion, his thesis writing, relying too much on hot sauce for his meals.
---

Kathleen Reardon
Ph.D. Candidate in Psychology
Teaching and Research Interests and Experience
As a graduate student in the Personality Across Development Lab, Kathleen's research focuses on the developmental underpinnings of conduct problems and personality pathology, with an emphasis on the role of relational aggression (behavior intended to damage others' social relationships). In addition, she currently manages data collection for the Game Changers study, which examines the etiology of leadership-relevant traits in adolescence. As a member of the PADlab, Kathleen also mentors several undergraduate students in independent research projects.
Other Professional and Civic Interests and Experience 
As a complement to her substantive interests, Kathleen is interested in issues surrounding current methods and practices in psychological science and is a member of the Society for the Improvement of Psychological Science (SIPS). She is also a founding member of NUMethods, a methods-focused reading and discussion group in the psychology department.
Education
Kathleen received a B.S. in Psychology from the University of Pittsburgh and an M.A. in Psychology from the University of Houston.
Three Personal Passions 
Cooking, volunteering at a parrot rescue, and spending time with her dog Tilly
Three Things That Need Work
Mindfulness, making symmetrical things on a pottery wheel, and finding more time for beach vacations
---

Mark Semelhago
Ph.D. Candidate in Industrial Engineering and Management Sciences
Teaching and Research Interests and Experience
Mark is a third year graduate student pursuing his PhD in Industrial Engineering and Management Sciences here at Northwestern University. His research focuses on the computational aspects involved in using stochastic simulation methodology and optimization to improve the performance of complex systems that are otherwise difficult to characterize. Applications are varied but include such contexts as supply systems and queuing systems.
Other Professional and Civic Interests and Experience
Mark was previously on the Northwestern student chapter for INFORMS, the operations research professional society. In this role, he was part of a new initiative that aims to foster closer ties to industrial engineering departments at neighboring institutions.
Education
Prior to Northwestern, Mark obtained a bachelor's degree in Engineering Science from the University of Toronto.
Three Personal Passions 
Swimming, piano, travel
Three Things That Need Work
Swimming, piano, actually travelling
---

Lin Sun
Ph.D. Candidate in Materials Science and Engineering
Teaching and Research Interests and Experience
Lin's research focuses on designing optical functional metamaterials with DNA-programmable assembly technique. This technique allows one to make micron-sized crystals where nanoparticles act as atoms and DNA strands as bonds. One advantage of such technique, which is hard to achieve with other assembly techniques, is the high structural control of the assembled crystals, where the nanoparticle size, shape and composition, lattice symmetry and constant, and crystal habit can be precisely controlled and in certain cases, dynamically tuned. This new class of materials not only allows systematic studies of structure-functional relationships at the nano- and micron-scale, but may prove useful in a wide range of optical applications.
Other Professional and Civic Interests and Experience
Lin is the president of the Photonics Club at Northwestern University (NU Photonics Club). Despite its ubiquitous usage in daily life, the general public awareness of the science and technology in optics is still much lacking. Thus, through organizing weekly student seminars, faculty talks, social and outreach activities, NU Photonics Club aims to promote the awareness and knowledge about research and professional opportunities in the field of advanced materials with a specific focus on optics and photonics technologies to both Northwestern community and beyond.
Education
Lin received her B.S. in Engineering Science from National University of Singapore.
Three Personal Passions 
Traveling, food, yoga
Three Things That Need Work
Preparing for Chicago half marathon, communication skills, not buying things I don't need
Back to top