Faculty & Fellows
Faculty
Todd Murphy, Associate Director
Patricia Sheridan, Visiting Assistant Professor
Staff
Nick Raef, Program Coordinator
2016-2017 Leadership Fellows
---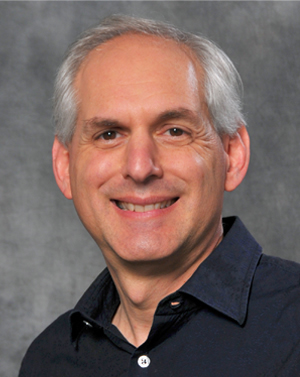 Professional Experience 
Adam Goodman directs Northwestern University's Center for Leadership and is a faculty member in the McCormick School of Engineering & Applied Science. He is also co-founder of Catapult, a University spin-off based on his research building a data intensive enterprise-wide web portal for leadership, coaching and teamwork assessment.  His previous roles include: a founding partner of the NorthStone Group, Executive Director of the University of Colorado's Leadership Institute and its Presidents Leadership Class, and Special Assistant to three University of Colorado Presidents.
Teaching and Research Interests
Goodman focuses on the fundamentals of leadership and how people learn to become more effective leaders. His courses include Field Study in Leadership (McCormick School of Engineering & Applied Science) and Team Leadership and Decision Making (School of Communication), in addition to helping develop The Leader as Coach (Kellogg School of Management). Goodman also conducts a yearlong seminar for Ph.D. students and high potential staff as part of the Center's Leadership Fellowship program.
Past work includes a national survey of public sector leaders, the design of a national model leadership program, work with over 20 leadership programs from across the USA, and 6 Leadership Questions® (an assessment and learning tool).
In addition, Goodman has held numerous roles in leadership studies, including founding co-chair of the scholars' section of the International Leadership Association and distinguished visiting professor at Johnson & Wales University. His work has been recognized and supported by organizations that include the Adolph Coors Foundation, the Boettcher Foundation, El Pomar Foundation, the Ford Foundation, the Gates Family Foundation, and IBM Corp.
Private and Public Sector Interests
An active consultant today and for over 25 years, he has advised over 150 CEOs, senior officers, executive teams and boards of directors and given hundreds of invited speeches and workshops in the United States and around the world. Clients include the American Library Association-Public Library Association, Ball Corp., the Government of Canada, Drupal, Kaiser Permanente, the National Association of State Budget Officers, Navigant, New Belgium Brewing, and TIAA-CREF. He was co-founder or partner of three management consulting firms and a board member of Solbourne Computer Inc. until its acquisition by Deloitte.
Civic Interests
Goodman is an active and long-time community volunteer, including work with the Youth Job Center, Room to Read (founded by Northwestern alum John Wood), the University of Colorado, and Johnson & Wales University. He was also a home building volunteer in Juarez, Mexico. Throughout his career, Goodman has mentored emerging leaders and connected them with experienced leaders in the private, public and non-profit communities. He sponsored countless internships and established other programs to introduce college and high school students to many of the most challenging issues of the day including health care, building healthy communities, economic and international development, and criminal justice.
As a Presidential Fellow at the University of Colorado he earned a master's degree in management and, later, a Ph.D. in leadership from the Graduate School of Public Affairs.
On Learning About Leadership
"People work every day to improve their leadership (and the leadership of those around them). There's a lot of material to draw from: articles, books, assessments and on-line content. Much of this material describes desired leadership abilities such as 'put first things first,' 'encourage the heart,' and 'take risks.' The goal is to get people to adopt the author's abilities for effective leadership."
"However, as leaders learn about and work to apply these abilities, they discover at least two hurdles that make true mastery largely unattainable. First, adopting someone else's universal list of abilities is more often than not a poor fit. Like designer clothes, they look great on the model but are lumpy in all the wrong places when others put them on. The result is new leadership behaviors that are impossible to sustain because they're just not comfortable. Second, there are far too many examples of great leaders and leadership that are contradictory. For every leader whose charisma and conviction created unqualified success I can find a leader whose humility and adaptability or whose work ethic and focus on quality led to success. What researchers like me have long suspected really is true: there's no leadership grail, set of universal abilities, essential laws or similar nonsense. So, stop looking at others and develop your own abilities."
Favorite Leadership Reading
"Not Enough Generals Were Killed by Peter Drucker… Everything you need to know about leadership in six pages by one of the best management thinkers of any background, age or experience."
Three Personal Passions
"Playing with our dog, Jack; reading biographies; undermining conventional wisdom."
Three Things That Need Work
"Learning how to sail, biking accident free, and reading fiction." 

back to top
---

Professional Experience
Todd Murphy is the Associate Director of Northwestern University's Center for Leadership and a faculty member in the McCormick School of Engineering & Applied Science. Previously, he taught in the School of Communication and was an Academic Advisor in the Athletic Department. During his time as a Northwestern grad student, he was a lab instructor in the Undergraduate Leadership Program (ULP), the precursor to the Center for Leadership, and earned his Ph.D. under Paul Arntson, ULP's founder.
Teaching and Research Interests
Murphy focuses on equipping leaders to mobilize individual differences in order to maximize team performance. This is built on his research into the effects of surface-level and deep-level diversity on team dynamics. His courses include Paradigms and Strategies of Leadership (McCormick School of Engineering and Applied Science), Field Study in Leadership (McCormick School of Engineering and Applied Science), Team Leadership and Decision Making (School of Communication), as well as Leader as Coach (an experimental course in the Kellogg School of Management). His current projects include leading ULP, establishing a global strategy for the Center (beginning with initiatives in Rwanda and Liberia), and advising Northwestern's Feinberg School of Medicine on curricular approaches to teamwork and leadership. Additionally, he recently established a partnership with The New York Times to create and launch the Leadership Ambassadors program, securing Northwestern's place as the first site for such a program and as the prototype for this program at other universities in the future.
Through his creation of the Center's Leadership Ventures program, Murphy helps students launch projects that give back to the NU and Evanston communities as they continue their leadership development. Notable projects include the creation of NU Channel One (NUCH1), Northwestern's own student-run web channel, and Evanston After School, a web site that serves as a resource for parents seeking extracurricular programs in the Evanston community. He also conceived and launched the Alderman Internship Program, which places undergrads in offices of Evanston Aldermen and city officers, giving them firsthand exposure and experience in local municipal government and leadership.
On Learning About Leadership
"I have a habit of reducing my thoughts on leadership development to short sayings. I suppose it is a way of adapting to a world of texting, twittering and short attention spans. Here are a few that I find myself using most often:
'The Center for Leadership is a launching pad, not a factory.' - Many programs make the implicit (and sometimes explicit) claim that they 'produce leaders', as if it were as simple as setting up a machine and turning a crank. In my experience, each person is too unique and leadership too nuanced for this approach to begin to tap into the potential of what could be. Hence, we don't attempt to "produce leaders", as if our students were Model T's. Rather, we walk with them through a collaborative and ongoing process that enables them to become the leader they were designed to be. When students finish our program, this process has only begun. Our goal is to set them on an arc of development that will continue over a lifetime.
'Develop yourself, not your resume.' – If leadership is to be effective and sustained, it must come out of who you are. To lead out of who you are, you must know who you are. There was a time when the person defined the resume. Too many people now approach life as if the resume defines the person. Thus, they spend their energy adding to a laundry list of titles and credentials without ever looking inside themselves to know and develop who they are. If you focus on developing yourself as a leader, the resume will follow.
'Life rarely works out the way we expect. When it does, it is usually because we have traded possibility for control.' – Risk is an essential ingredient for achieving your dreams.
'Releasing creativity and wisdom to build a better world.' – This is my unofficial vision statement for the Center for Leadership. At the end of day, all we really do is help students tap into what has been inside of them all along, so that they can help others do the same. Doing so allows us to have a part in creating a better future."   
Favorite Leadership Reading 
The Five Most Important Questions You Will Ever Ask About Your Organization by Peter Drucker…The tag line for the Center for Leadership is "Where Questions Lead". This is a powerful example of why.
Three Personal Passions 
"My family, The Baltimore Orioles, and a fine steak from any of Chicago's great chop houses."
Three Things That Need Work 
"My tan, my hairline, and my waistline." 
---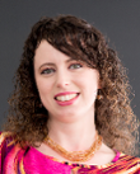 Professional Experience
Patricia is in the process of defending her PhD at the Institute for Leadership Education in Engineering at the University of Toronto, Canada. For the past 6 years, Patricia has also been involved in the instruction of first-year engineering design and on integrating leadership, teamwork, and values-based decision making into the curriculum.  She holds a BASc and MASc in Mechanical Engineering, and has previously worked on large plant-design teams in industry, and on algorithms to develop co-operative multi-agent systems in robotics. She is a co-developer of the Team-effectiveness Learning System, which is in the process of being commercialized. 
Teaching and Research Interests
Patricia's research and teaching focuses have centred around equipping students with the skills and behaviours they need to be effective team-members. She has researched student behaviour in over 300 different teams, following some teams in depth for up to 4 months, and has designed an on-line system to facilitate the development of team-effectiveness behaviours in student teams. Her research interests focus around using leadership principles as a mode for dealing with ambiguity, learning to be comfortable with learning from failure, and motivating those who just don't want to team. Her teaching and course development focus on creating interactive learning activities at the intersection of engineering design, leadership, teamwork, and identity formation.
Other Professional and Civic Interests and Experience 
Patricia has been involved with engineering outreach activities to increase high school student and teacher awareness of what engineering is, and how awesome it is to be an engineer. She has provided workshops to pre-service and current teachers from primary to secondary school that focus on how to incorporate engineering-design-type problems into their math and science curriculums. She is dedicated to demonstrating that engineering is a fun career that can be focused on improving the world, and a profession that isn't filled with individuals with poor social skills. 
Favorite Leadership Reading
Currently, it's The Power of Why by Amanda Lang. To me great leadership requires curiosity, understanding, and the ability to dream. I think of these things in my mind as 'Why', 'How', and 'What if?'. This book discusses questions, learning and failure in a way that shows there are no stupid questions.
Three Personal Passions 
Dance, Theatre, and Yoga
Three Things That Need Work
My cooking, my curation skills, and making it through my inbox
---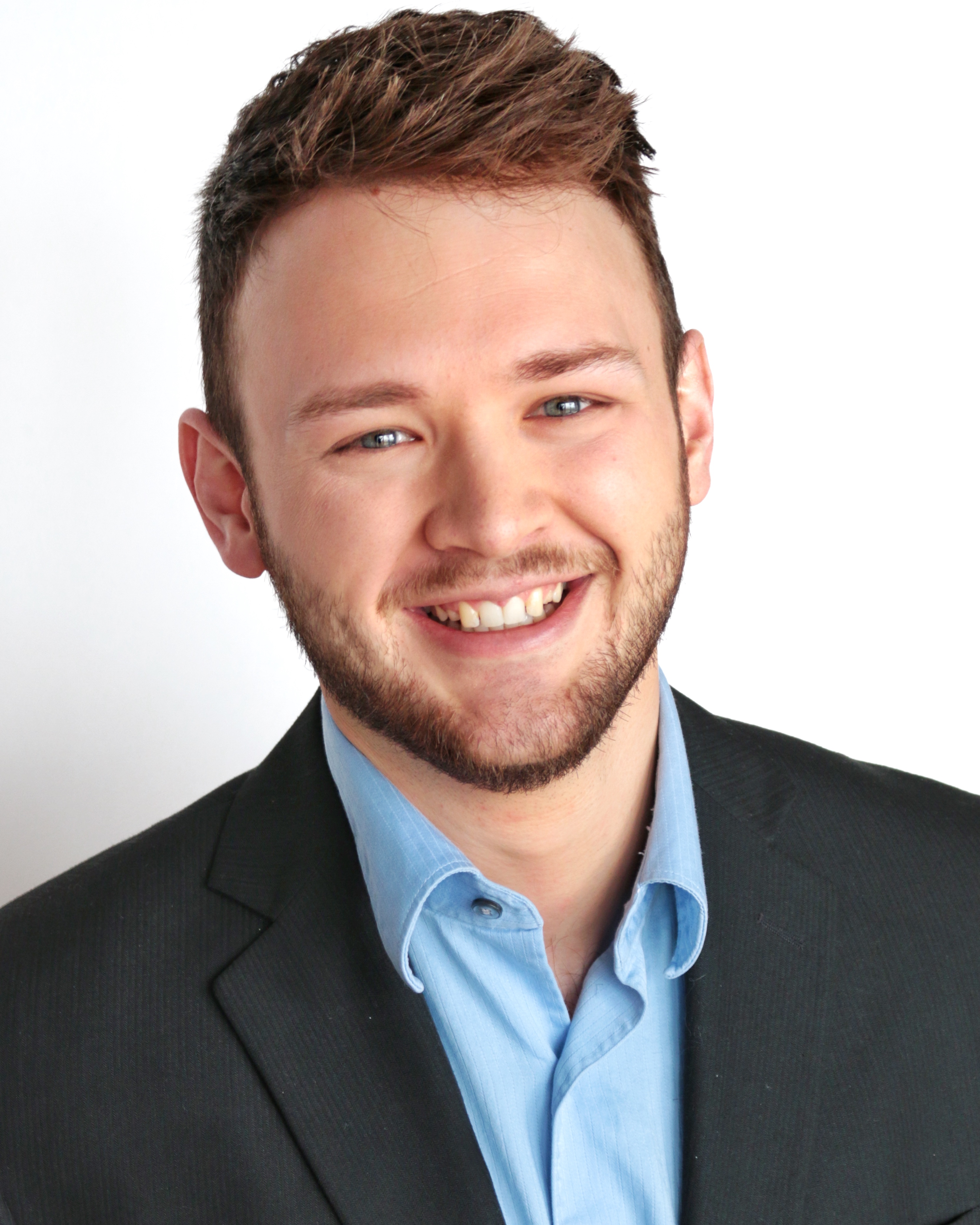 Professional Experience
Nick Raef is the Program Coordinator at the Center for Leadership and recent graduate of Northwestern University, where he became acquainted with the Center as a student and eventual Leadership Certificate recipient. Nick works with each of the Center's offered programs while also forwarding the CFL's marketing and brand experience. 
Other Professional and Civic Interests and Experience 
Nick has worked with a number of non-profit organizations that pertained to his main studies as an undergraduate, including Rotary International's Global Headquarters, Mudlark Theatre, and the Purple Crayon Players. His three years' experience at Rotary International aided in his research into International Political Economy, ultimately providing greater insight into his research on the marketing and framing strategies of international NGO's. Nick's work with local and regional theatres, like the two mentioned above, has utilized a variety of skills including performance, design, teaching artistry, and arts administration.
Education
Nick received his B.A. from Northwestern University, double-majoring in Theatre and International Studies with a concentration in the political economy of Europe. He also received his Certificate in Leadership from the Center and benefited from both Leadership Coaching and the 360° Assessment.
Three Personal Passions 
The history and culture of the Ozarks (Nick's home region), Chicago's incredible theatre scene, and Wildcat football
Three Things That Need Work
Falling asleep at a reasonable hour, packing lunches, journaling
---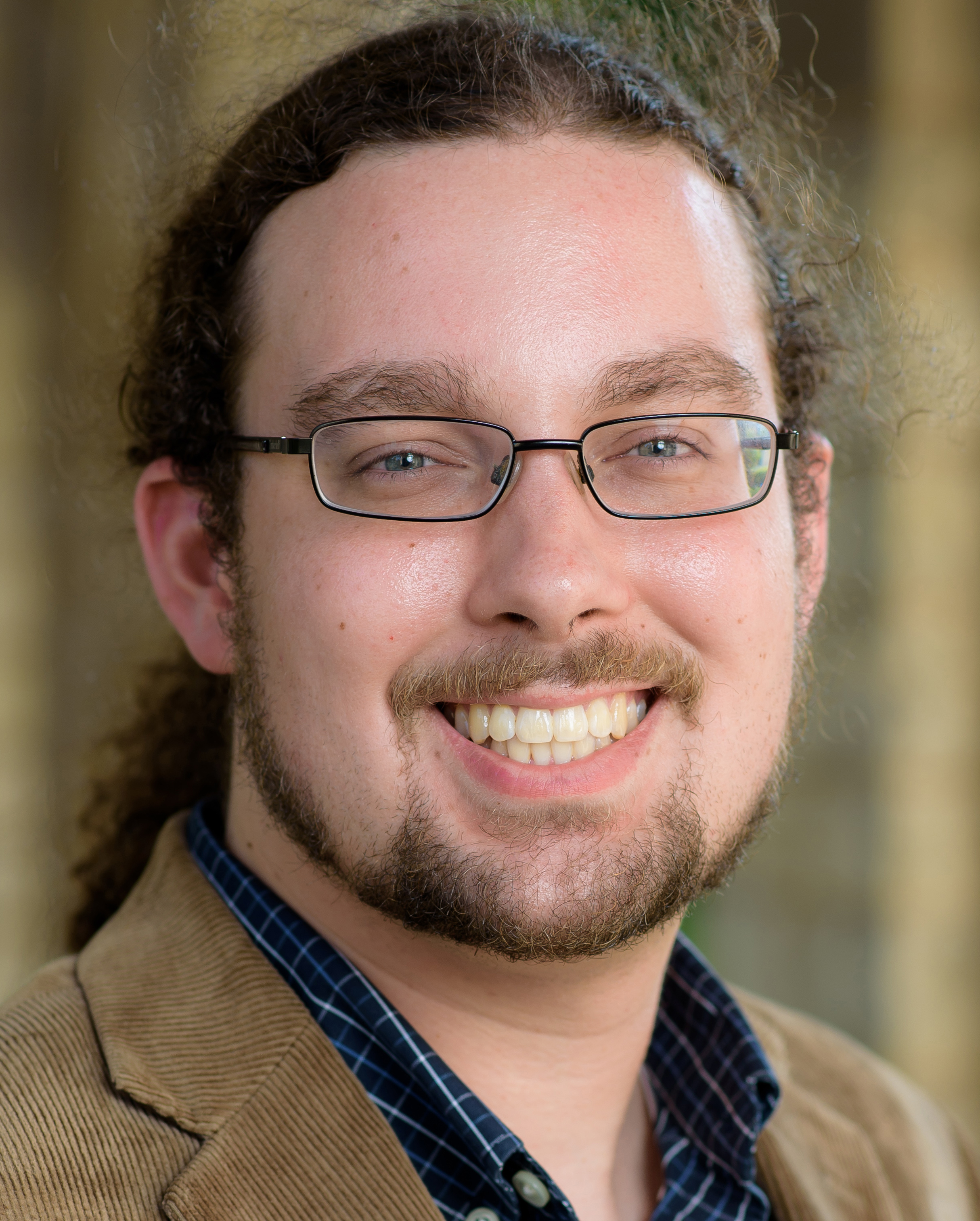 Ph.D. Candidate in Physics
Teaching and Research Interests and Experience
Dan continues to study the mystery of dark matter through his research in experimental particle astrophysics. As a member of the international PICO collaboration, he helps design and construct bubble chamber detectors which push the limits of the technology to search for extremely rare interactions with hypothetical dark matter particles. He is also working with the Fermi National Accelerator Laboratory to probe our understanding of low energy electron recoils in dark matter detectors.
Other Professional and Civic Interests and Experience 
Dan grew up in St. Louis, Missouri in a family of teachers. The tradition spans all three generations on both sides of his family and fostered his questioning attitude that drove him towards science. In addition to doing research, he intends to continue this tradition in academia by helping to shape the next generation of scientists.
Education
Dan majored in Physics, with a minor in Mathematics, at Case Western Reserve University. At Northwestern, he is currently pursuing a PhD in Physics.
Three Personal Passions 
Food, Beer, and Traveling
Three Things That Need Work
Exercise, Work-Life Balance, and Patience
---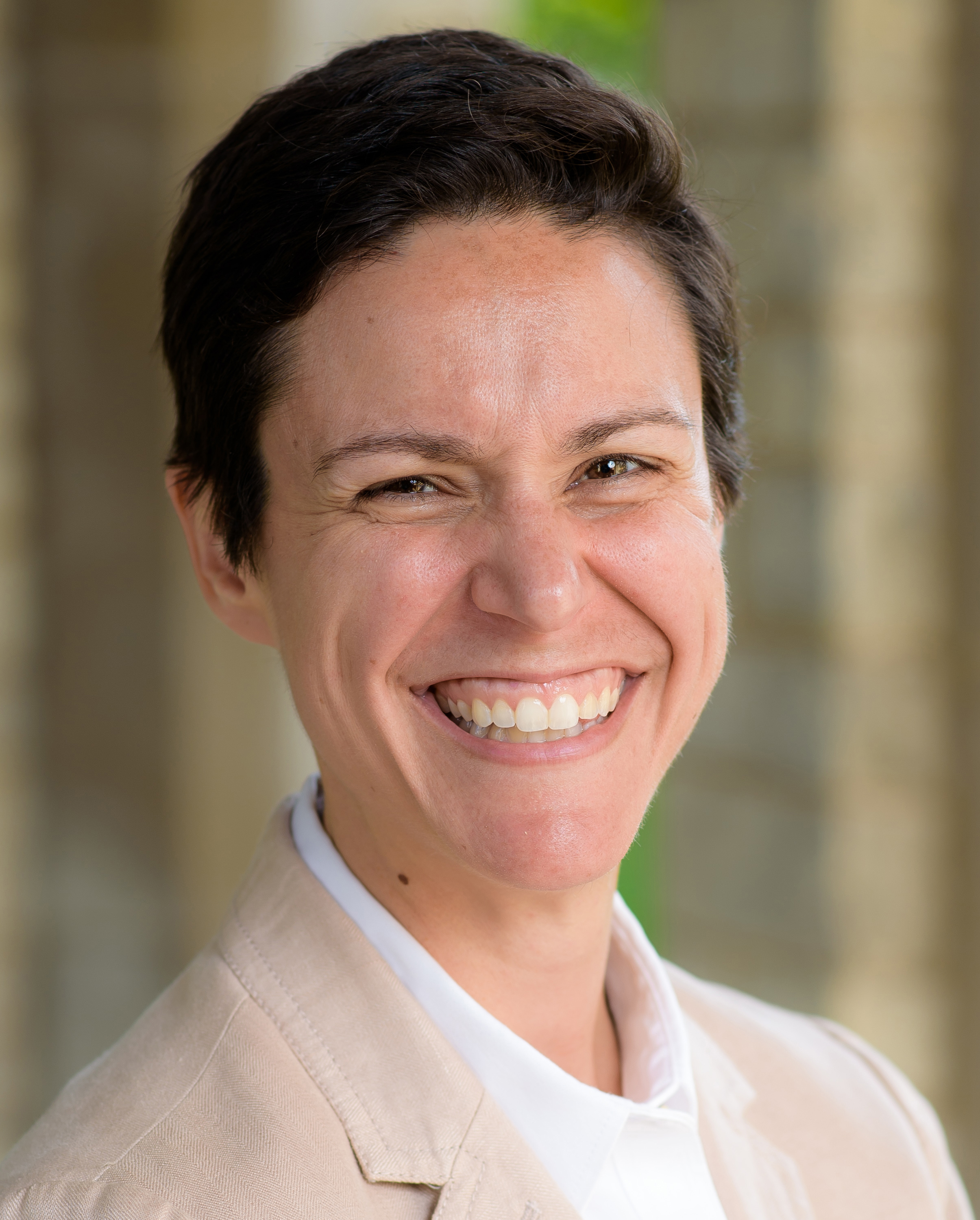 Director of the Leadership and Community Engagement Office 
Teaching and Research Interests and Experience
Kelly is passionate about the intersection of education and active citizenship, and loves working to develop opportunities for students to engage in transformative experiences that lead to lives committed to justice. Through her current professional role as the Director of Leadership & Community Engagement at Northwestern, Kelly supports students in understanding themselves in the context of their communities, and applying their experiences in order to create a more just and equitable world.
Other Professional and Civic Interests and Experience 
Prior to Northwestern, Kelly worked in Seattle University's Center for Community Engagement and in non-profits pursuing justice on the East and West Coasts as an organizer, advocate, and social justice educator. Outside of work, she is a member of a citizen's advisory commission in Oak Park, and has volunteered with organizations supporting people who are incarcerated, LGBTQ+ youth-serving organizations, and youth mentoring programs across the country.
Education
Kelly holds a BA in English & Anthropology from the University of Notre Dame and an MA in Student Development Administration from Seattle University.
Three Personal Passions 
Going on adventures with my partner and dog, playing Euchre, and dabbling in various art and home repair projects
Three Things That Need Work
Finding more time to cook, my Euchre strategy, and watching every Golden Girls episode ever aired
---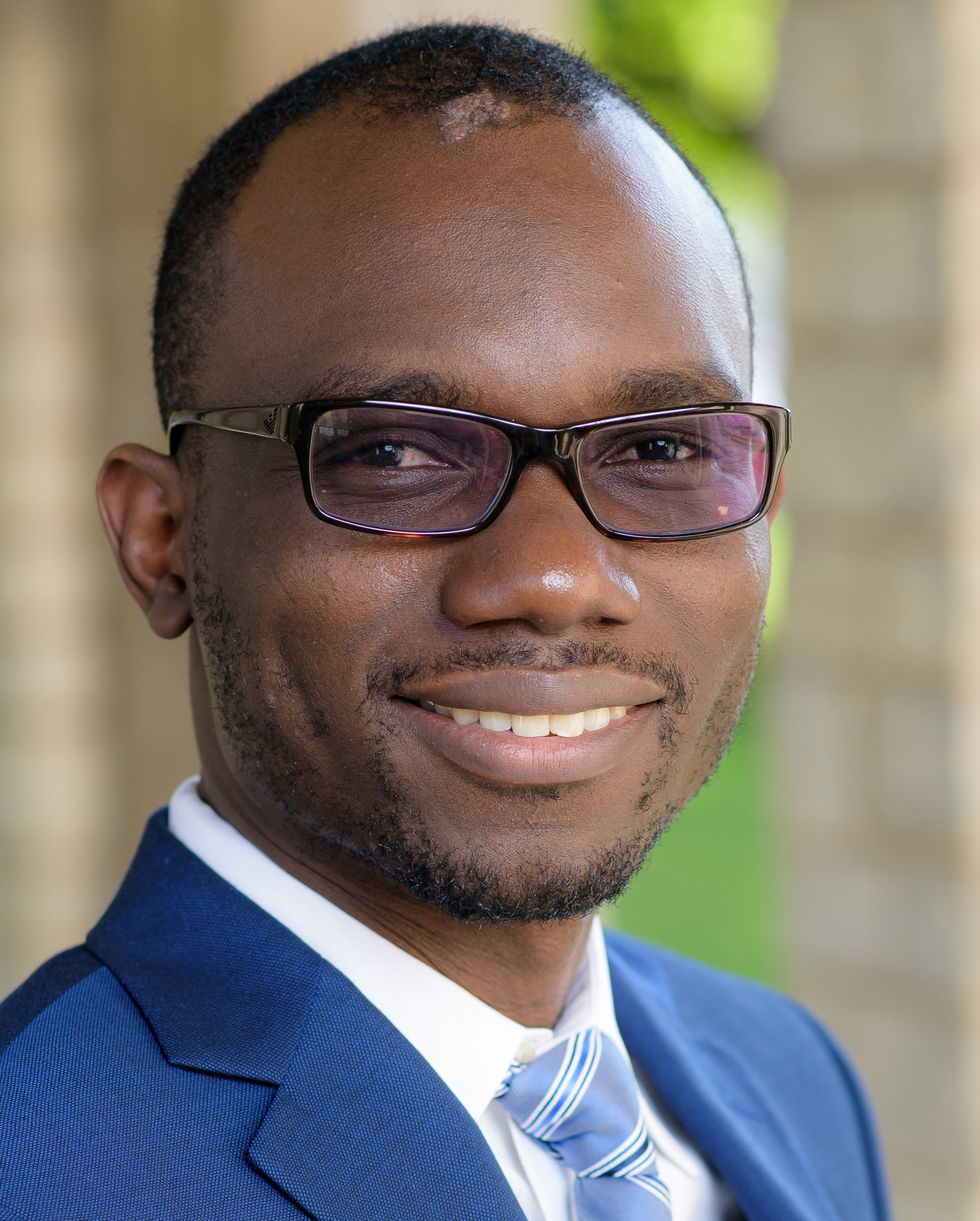 Ph.D. Candidate in Neuroscience
Teaching and Research Interests and Experience
As a dual PhD/MPH student, Fame's PhD research focuses on viral infections and host immune responses in the Brain. His public health research focuses on frameworks to improve long term access to health in resource limited settings such as a refugee situations and developing nations.
Other Professional and Civic Interests and Experience 
Fame currently serves as the founding editor of the Northwestern Public Health Review (www.nphr.org).
Education
Before resuming his PhD at NU, Fame obtained his Bachelors and Masters from Texas A&M and Johns Hopkins University.
Three Personal Passions 
Chess, running, and listening to books on tapes as well as classic Jazz.
Three Things That Need Work
Visit at least one new country every year, become better at sailing and run the NY Marathon
---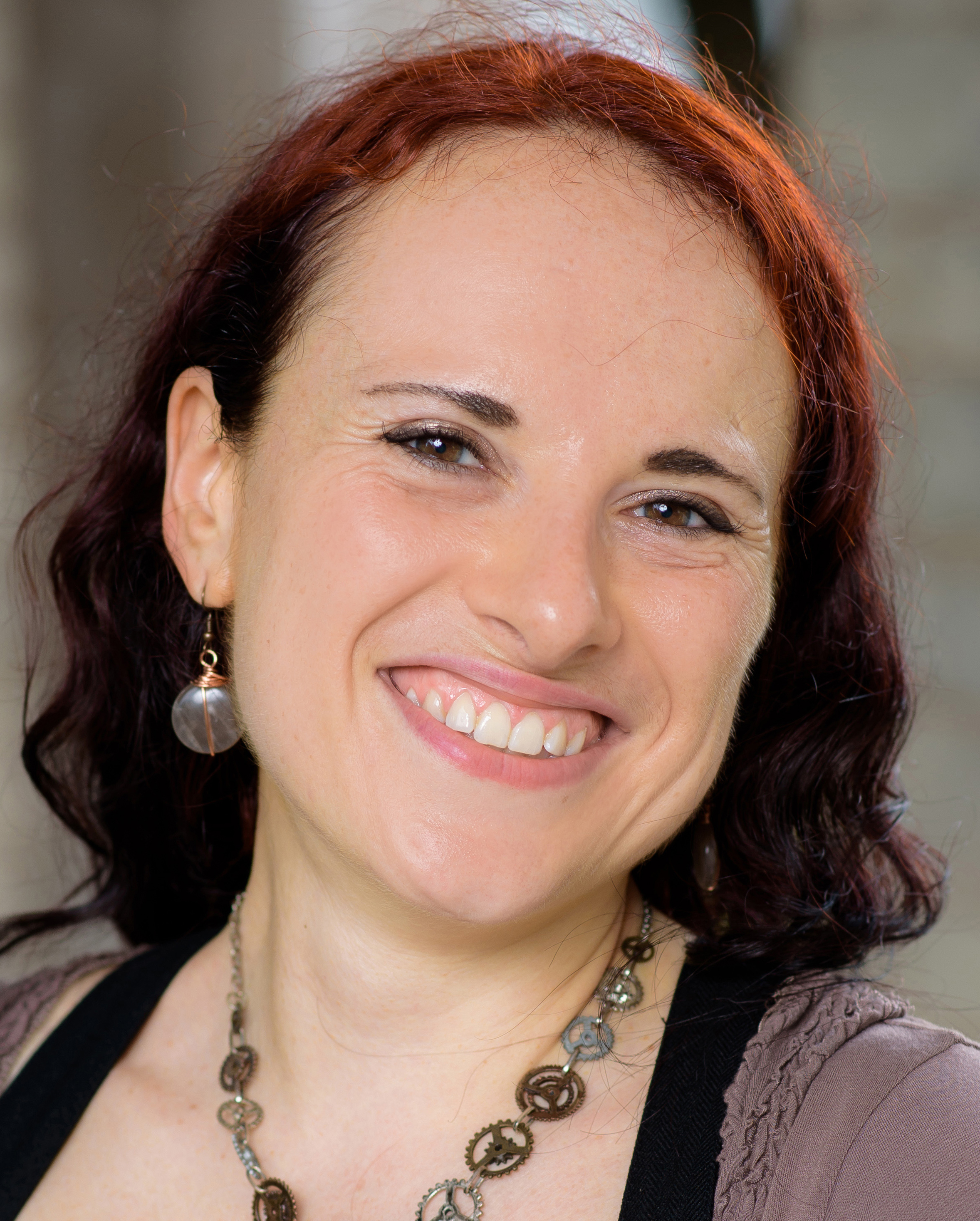 Program Coordinator at the Farley Center for Entrepreneurship and Innovation
Teaching and Research Interests and Experience
Ria grew up in rural Massachusetts and at thirteen began working at the parts and service counter in her family's RV business in exchange for the privilege of being able to attend a private school, and continued working at the family business over her vacations through high school. She received her BA in Anthropology and a minor in Russian from Bryn Mawr College, in Bryn Mawr, PA, and after graduating taught English in rural Japan for several years. After leaving Japan and backpacking through Oceania, Europe, and Africa, she returned to the US and bartended. Eventually, she began working in the Human Resources industry for a major big-box retailer, overseeing payroll, OSHA compliance, training, on and off-boarding, and more for four years. After several life-changing experiences, Ria went back to school to receive her MA in the Social Sciences from the University of Chicago, focusing on Linguistic Anthropology and Semiotics. After much thought, Ria decided to stay in Chicago and joined the Argonne-Northwestern Solar Energy Research (ANSER) Center in 2012 as their program assistant. In 2015, Ria left ANSER to become the program manager for the Farley Center for Entrepreneurship + Innovation. At the Farley Center, Ria is responsible for all infrastructural administration, including operations, finance/budgeting, grants oversight, development, HR, events planning, curricular infrastructures/registration. Ria is passionate about sustainable energy, ethical entrepreneurship, civic engagement, queer rights, and intersectional thinking in all things.
Other Professional and Civic Interests and Experience 
In addition to her main responsibilities at the Farley Center, Ria also advises the undergraduate student group EPIC, which runs entrepreneurial programming such as Wildhacks, Sprout, Launch, and HackNights, on topics ranging from EPIC curricula to development prospects. She has been a trainer or teacher in almost every professional role she has taken, and finds little more rewarding than helping people find, and refine, their own strength. Ria has competed and taught as an amateur dancer, and assisted in the organization of dance events. Finally, Ria is the newest member of the Membership Committee for ANUW, and is looking forward to contributing to ANUW's presence on and off campus.
Education
Ria received her BA in Anthropology with a Russian minor at Bryn Mawr College. She completed an MA in Social Sciences with a focus on Linguistic Anthropology. 
Three Personal Passions 
Writing, Eating and making food (baking!), trying new things
Three Things That Need Work
Being overly forthright, work-life boundaries, over-communicating on small details
---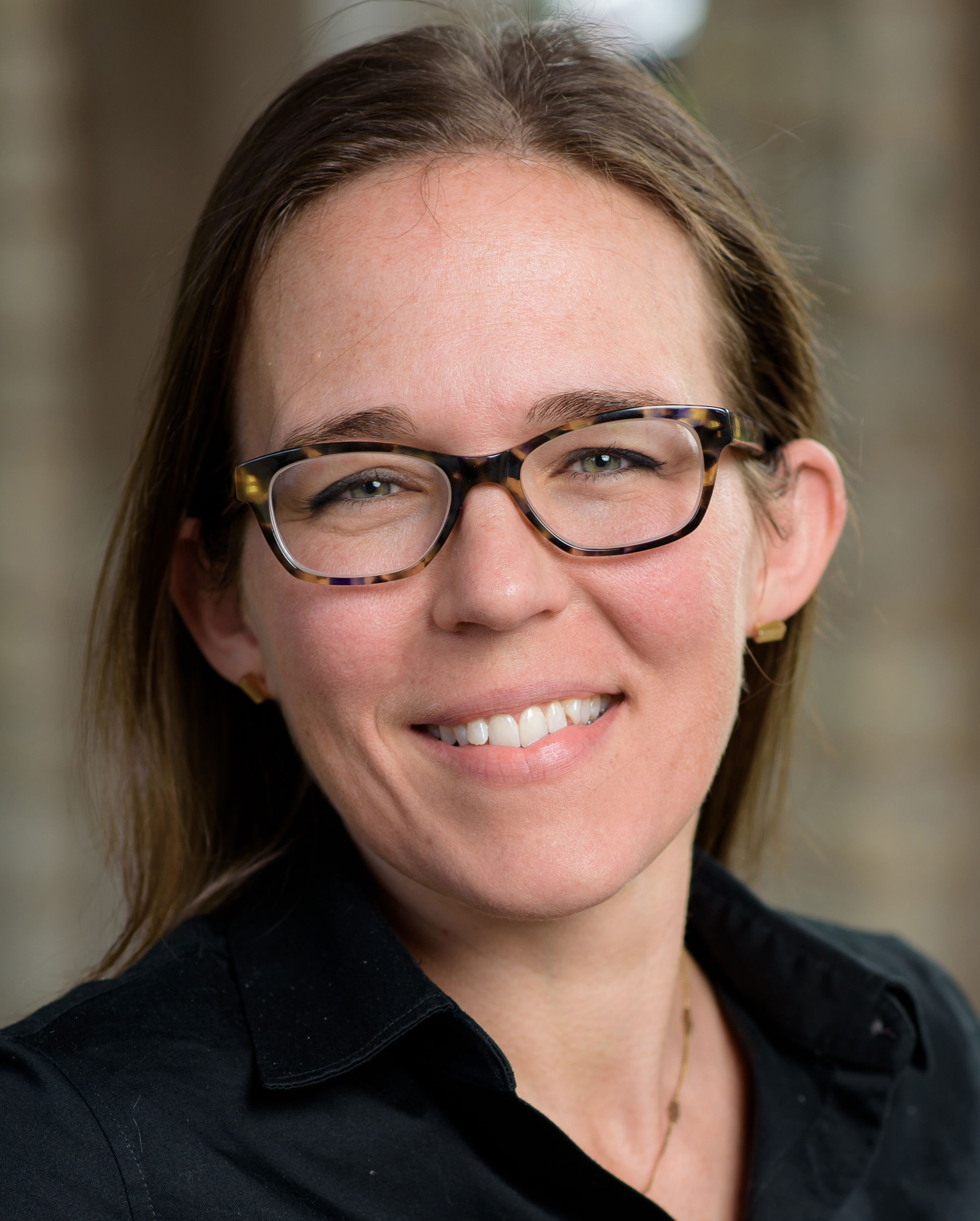 Ph.D. Candidate in Theatre and Drama
Teaching and Research Interests and Experience
Elizabeth is a doctoral candidate in Northwestern University's Interdisciplinary PhD in Theatre and Drama, where she works on video games as a bridge between theatre, canonical text (like Shakespeare), and a digital learning environment. Elizabeth is also part of the Delta Lab, Northwestern's interdisciplinary research lab and design studio, and of the Classics Cluster. She is also the recipient of a Mellon Interdisciplinary Cluster Fellowship and a Segal Design Fellowship.
Other Professional and Civic Interests and Experience 
In addition to her dissertation, Elizabeth launched Shakespeare Games thanks to a successful crowdfunding campaign in 2016. Shakespeare Games is a company that makes video game adaptations of Shakespeare's plays for use both in and out of the classroom, with accompanying educators' guides. They're currently working on their first title, Something Wicked, a 5-minute combat game that enacts an epic battle described in 1.2 of William Shakespeare's gory, witchy tragedy Macbeth. Elizabeth's mission is to use video games to improve literature education, especially in low-performing schools
Education
In additon to being a PhD candidate at Northwestern, Elizabeth also earned her MA in theatre here. She also received an MFA in dramaturgy at Columbia University and a BA in English and Psychology at the University of Michigan.
Three Personal Passions 
Shakespeare, site-specific theatre, cooking
Three Things That Need Work
Exercise, patience, and also patience
---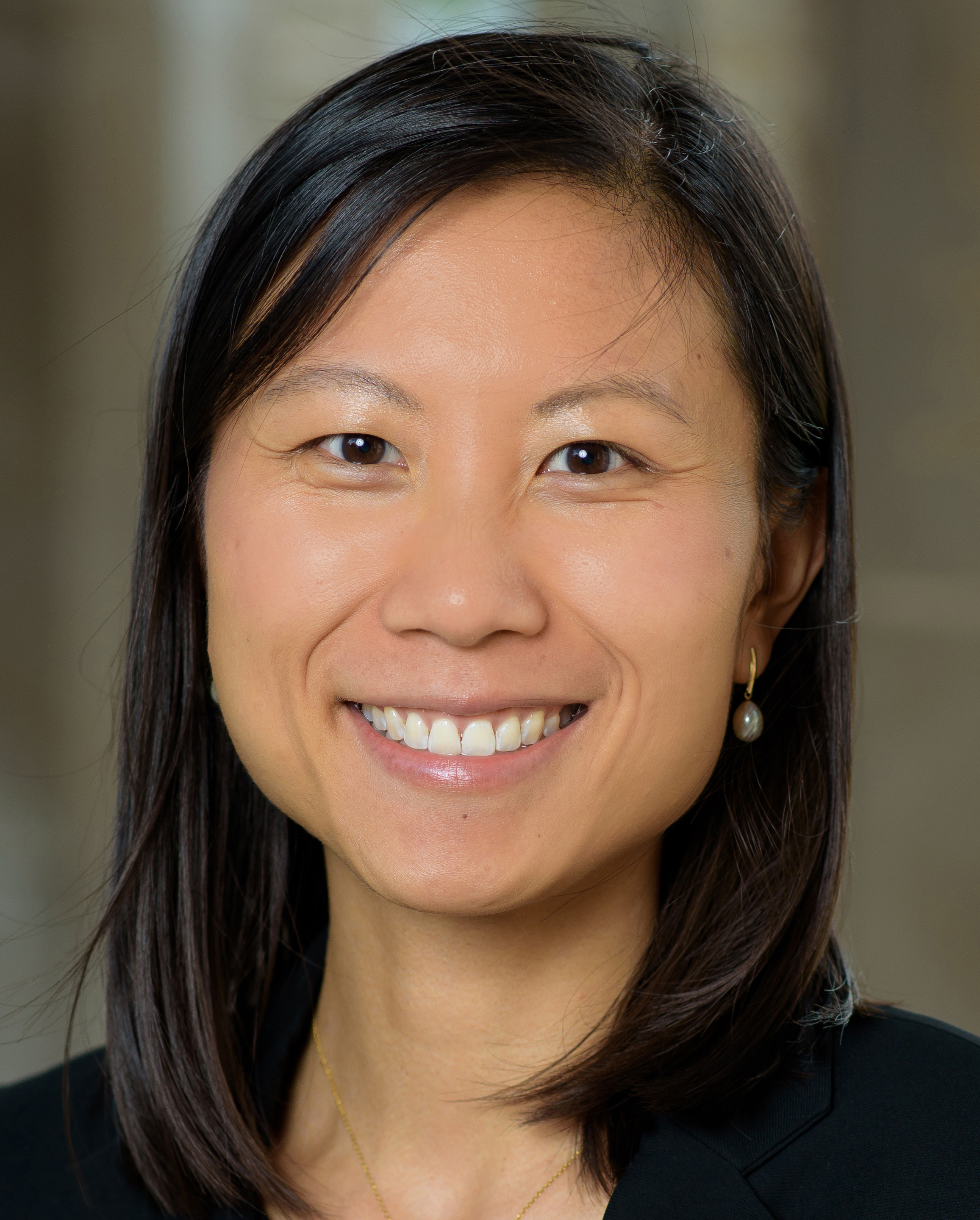 Ph.D. Candidate in Industrial Engineering and Management Sciences
Teaching and Research Interests and Experience
Jackie's research investigates how computer-mediated communication (CMC) impacts individual and group behavior, and uses observational studies and field experiments to improve the effectiveness with which people and teams use CMC to communicate, learn and accomplish their goals and objectives. She is particularly interested in how contextual features, such as anonymity, and socialization differences, such as gender, impact people's use of CMC, and the resulting implications on information sharing, network structure, cohesion, learning and performance. Her study contexts have ranged from small, demographically similar teams to large, discussion groups with unlimited and diverse memberships, typically in an education setting. More recently, Jackie has started to design and implement studies on the Nebula discussions platform, which is a Northwestern built online discussion forum. Nebula is a graphical discussion forum interface that emphasizes the relational ties between people and content.
Other Professional and Civic Interests and Experience
Jackie is on the graduate liaison committee for her department and was previously on the Northwestern student chapter for INFORMS. She has enjoyed being a teaching assistant for undergraduate courses at NU and has been the TA for the Coursera MOOC -- Power Onboarding since it was first launched back in October 2014. Her experiences being the TA for Power Onboarding is what sparked her research interest in computer-mediated communication.
Education
Jackie has an undergraduate degree in Operations Research and Financial Engineering from Princeton University and an MBA from Columbia University.
Three Personal Passions 
Skiing, Travel, Tennis
Three Things That Need Work
Relearning the piano, learning another language, reading more books for pleasure
---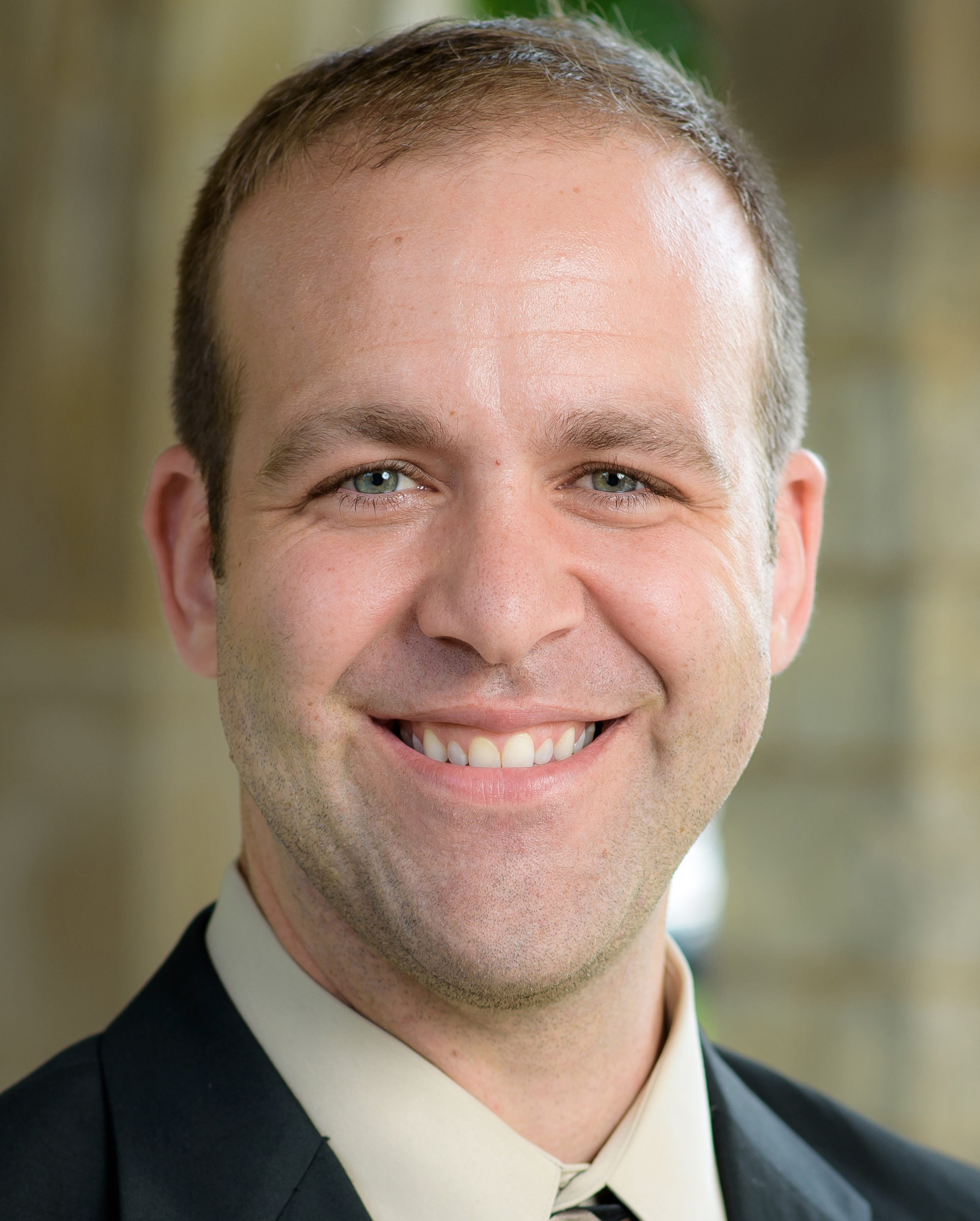 Ph.D. Candidate in Biomedical Engineering
Teaching and Research Interests and Experience
Anthony is currently a fifth year graduate student pursuing his PhD in Biomedical Engineering here at Northwestern University. He is a member of the Mirkin lab in the Chemistry department and currently co-leader of the Nanobio/medical subgroup within the lab. While acting as subgroup leader he also mentors several graduate students with their research projects, and one undergraduate student. Anthony's research revolves around engineering new ways to get proteins, DNA, and RNA into cells. And specifically into certain locations within the cell to achieve targeted intracellular delivery of these biomolecules for various therapeutics purposes ranging from knocking down oncogenic RNAs upregulated in cancer cells to delivering functional enzymes to cellular compartments in rare enzyme deficient diseases.
Other Professional and Civic Interests and Experience
Anthony has experience as a squad leader, medic, and instructor in the U.S. Army from 2003 – 2009. He recently became a Pat Tillman Scholar and has interests in helping all communities, but has strong interest in helping veterans and less-advantaged communities.
Education
Anthony received his BS in Biomedical Engineering at University of Wisconsin-Madison and is currently seeking his PhD in Biomedical Engineering at Northwestern University.
Three Personal Passions 
Biking, Science, Outdoors
Three Things That Need Work
Organization, Delegating Tasks, Motivating Others
Back to top