Faculty & Fellows
Faculty
Adam Goodman, Director
Todd Murphy, Associate Director
Staff
Nick Raef, Program Coordinator
2015-2016 Leadership Fellows
Bola Adeniran
Ian Blechschmidt
Zhenyu Bo
Karen Larson
Qingyuan Lin
Liane Moreau
Aabha Sharma
Caroline Vial
Ben Yang
---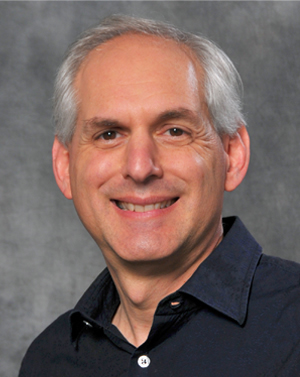 Professional Experience 
Adam Goodman directs Northwestern University's Center for Leadership and is a faculty member in the McCormick School of Engineering & Applied Science. He is also co-founder of Catapult, a University spin-off based on his research building a data intensive enterprise-wide web portal for leadership, coaching and teamwork assessment.  His previous roles include: a founding partner of the NorthStone Group, Executive Director of the University of Colorado's Leadership Institute and its Presidents Leadership Class, and Special Assistant to three University of Colorado Presidents.
Teaching and Research Interests
Goodman focuses on the fundamentals of leadership and how people learn to become more effective leaders. His courses include Field Study in Leadership (McCormick School of Engineering & Applied Science) and Team Leadership and Decision Making (School of Communication), in addition to helping develop The Leader as Coach (Kellogg School of Management). Goodman also conducts a yearlong seminar for Ph.D. students and high potential staff as part of the Center's Leadership Fellowship program.
Past work includes a national survey of public sector leaders, the design of a national model leadership program, work with over 20 leadership programs from across the USA, and 6 Leadership Questions® (an assessment and learning tool).
In addition, Goodman has held numerous roles in leadership studies, including founding co-chair of the scholars' section of the International Leadership Association and distinguished visiting professor at Johnson & Wales University. His work has been recognized and supported by organizations that include the Adolph Coors Foundation, the Boettcher Foundation, El Pomar Foundation, the Ford Foundation, the Gates Family Foundation, and IBM Corp.
Private and Public Sector Interests
An active consultant today and for over 25 years, he has advised over 150 CEOs, senior officers, executive teams and boards of directors and given hundreds of invited speeches and workshops in the United States and around the world. Clients include the American Library Association-Public Library Association, Ball Corp., the Government of Canada, Drupal, Kaiser Permanente, the National Association of State Budget Officers, Navigant, New Belgium Brewing, and TIAA-CREF. He was co-founder or partner of three management consulting firms and a board member of Solbourne Computer Inc. until its acquisition by Deloitte.
Civic Interests
Goodman is an active and long-time community volunteer, including work with the Youth Job Center, Room to Read (founded by Northwestern alum John Wood), the University of Colorado, and Johnson & Wales University. He was also a home building volunteer in Juarez, Mexico. Throughout his career, Goodman has mentored emerging leaders and connected them with experienced leaders in the private, public and non-profit communities. He sponsored countless internships and established other programs to introduce college and high school students to many of the most challenging issues of the day including health care, building healthy communities, economic and international development, and criminal justice.
As a Presidential Fellow at the University of Colorado he earned a master's degree in management and, later, a Ph.D. in leadership from the Graduate School of Public Affairs.
On Learning About Leadership
"People work every day to improve their leadership (and the leadership of those around them). There's a lot of material to draw from: articles, books, assessments and on-line content. Much of this material describes desired leadership abilities such as 'put first things first,' 'encourage the heart,' and 'take risks.' The goal is to get people to adopt the author's abilities for effective leadership."
"However, as leaders learn about and work to apply these abilities, they discover at least two hurdles that make true mastery largely unattainable. First, adopting someone else's universal list of abilities is more often than not a poor fit. Like designer clothes, they look great on the model but are lumpy in all the wrong places when others put them on. The result is new leadership behaviors that are impossible to sustain because they're just not comfortable. Second, there are far too many examples of great leaders and leadership that are contradictory. For every leader whose charisma and conviction created unqualified success I can find a leader whose humility and adaptability or whose work ethic and focus on quality led to success. What researchers like me have long suspected really is true: there's no leadership grail, set of universal abilities, essential laws or similar nonsense. So, stop looking at others and develop your own abilities."
Favorite Leadership Reading
"Not Enough Generals Were Killed by Peter Drucker… Everything you need to know about leadership in six pages by one of the best management thinkers of any background, age or experience."
Three Personal Passions
"Playing with our dog, Jack; reading biographies; undermining conventional wisdom."
Three Things That Need Work
"Learning how to sail, biking accident free, and reading fiction." 

back to top
---

Todd Murphy is the Associate Director of Northwestern University's Center for Leadership and a faculty member in the McCormick School of Engineering & Applied Science. Previously, he taught in the School of Communication and was an Academic Advisor in the Athletic Department. During his time as a Northwestern grad student, he was a lab instructor in the Undergraduate Leadership Program (ULP), the precursor to the Center for Leadership, and earned his Ph.D. under Paul Arntson, ULP's founder.
Teaching and Research Interests
Murphy focuses on equipping leaders to mobilize individual differences in order to maximize team performance. This is built on his research into the effects of surface-level and deep-level diversity on team dynamics. His courses include Paradigms and Strategies of Leadership (McCormick School of Engineering and Applied Science), Field Study in Leadership (McCormick School of Engineering and Applied Science), Team Leadership and Decision Making (School of Communication), as well as Leader as Coach (an experimental course in the Kellogg School of Management). His current projects include leading ULP, establishing a global strategy for the Center (beginning with initiatives in Rwanda and Liberia), and advising Northwestern's Feinberg School of Medicine on curricular approaches to teamwork and leadership. Additionally, he recently established a partnership with The New York Times to create and launch the Leadership Ambassadors program, securing Northwestern's place as the first site for such a program and as the prototype for this program at other universities in the future.
Through his creation of the Center's Leadership Ventures program, Murphy helps students launch projects that give back to the NU and Evanston communities as they continue their leadership development. Notable projects include the creation of NU Channel One (NUCH1), Northwestern's own student-run web channel, and Evanston After School, a web site that serves as a resource for parents seeking extracurricular programs in the Evanston community. He also conceived and launched the Alderman Internship Program, which places undergrads in offices of Evanston Aldermen and city officers, giving them firsthand exposure and experience in local municipal government and leadership.
On Learning About Leadership
"I have a habit of reducing my thoughts on leadership development to short sayings. I suppose it is a way of adapting to a world of texting, twittering and short attention spans. Here are a few that I find myself using most often:
'The Center for Leadership is a launching pad, not a factory.' - Many programs make the implicit (and sometimes explicit) claim that they 'produce leaders', as if it were as simple as setting up a machine and turning a crank. In my experience, each person is too unique and leadership too nuanced for this approach to begin to tap into the potential of what could be. Hence, we don't attempt to "produce leaders", as if our students were Model T's. Rather, we walk with them through a collaborative and ongoing process that enables them to become the leader they were designed to be. When students finish our program, this process has only begun. Our goal is to set them on an arc of development that will continue over a lifetime.
'Develop yourself, not your resume.' – If leadership is to be effective and sustained, it must come out of who you are. To lead out of who you are, you must know who you are. There was a time when the person defined the resume. Too many people now approach life as if the resume defines the person. Thus, they spend their energy adding to a laundry list of titles and credentials without ever looking inside themselves to know and develop who they are. If you focus on developing yourself as a leader, the resume will follow.
'Life rarely works out the way we expect. When it does, it is usually because we have traded possibility for control.' – Risk is an essential ingredient for achieving your dreams.
'Releasing creativity and wisdom to build a better world.' – This is my unofficial vision statement for the Center for Leadership. At the end of day, all we really do is help students tap into what has been inside of them all along, so that they can help others do the same. Doing so allows us to have a part in creating a better future."   
Favorite Leadership Reading 
The Five Most Important Questions You Will Ever Ask About Your Organization by Peter Drucker…The tag line for the Center for Leadership is "Where Questions Lead". This is a powerful example of why.
Three Personal Passions 
"My family, The Baltimore Orioles, and a fine steak from any of Chicago's great chop houses."
Three Things That Need Work 
"My tan, my hairline, and my waistline." 
---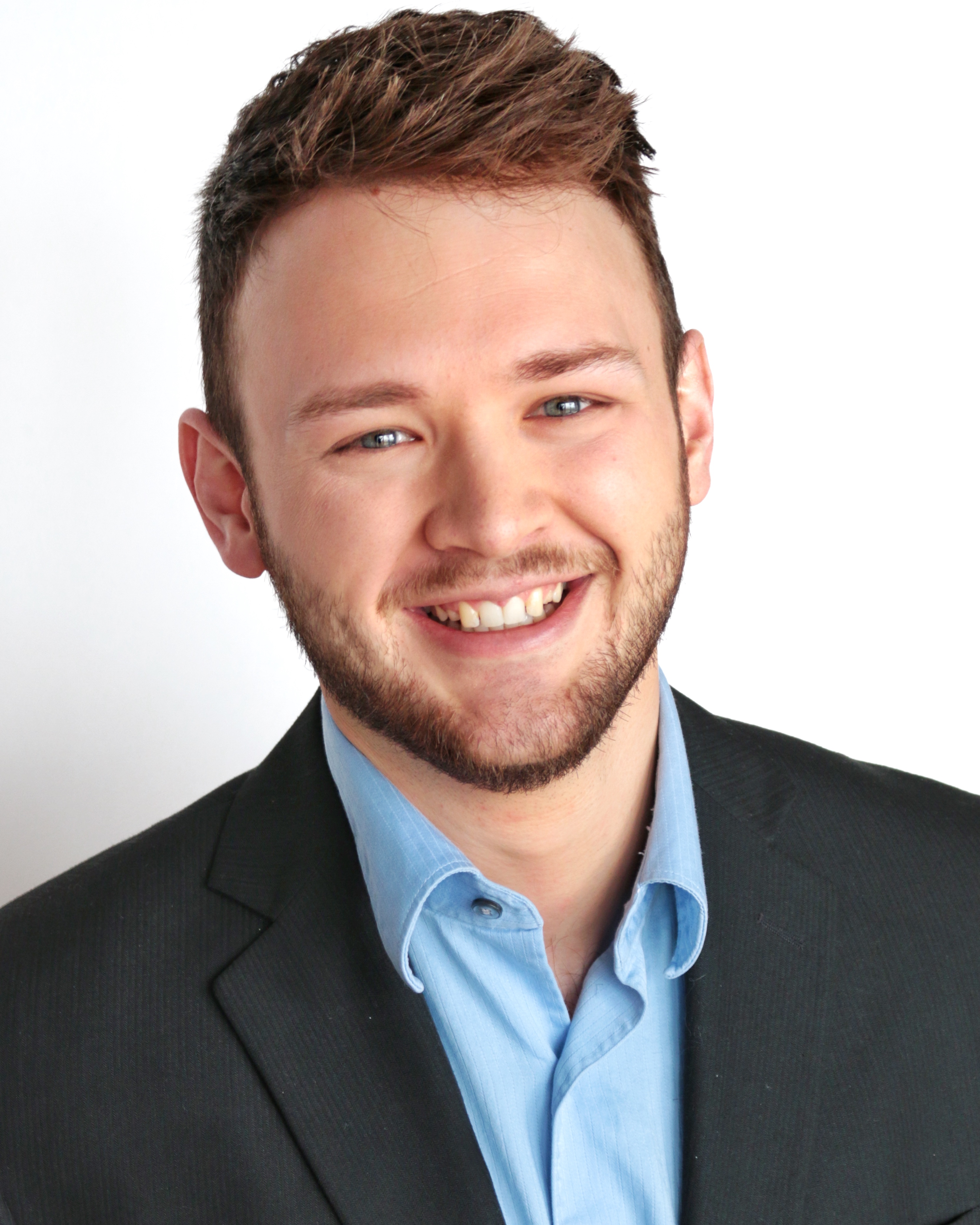 Nick Raef is the Program Coordinator at the Center for Leadership and recent graduate of Northwestern University, where he became acquainted with the Center as a student and eventual Leadership Certificate recipient. Nick works with each of the Center's offered programs while also forwarding the CFL's marketing and brand experience. 
Other Professional and Civic Interests and Experience 
Nick has worked with a number of non-profit organizations that pertained to his main studies as an undergraduate, including Rotary International's Global Headquarters, Mudlark Theatre, and the Purple Crayon Players. His three years' experience at Rotary International aided in his research into International Political Economy, ultimately providing greater insight into his research on the marketing and framing strategies of international NGO's. Nick's work with local and regional theatres, like the two mentioned above, has utilized a variety of skills including performance, design, teaching artistry, and arts administration.
Education
Nick received his B.A. from Northwestern University, double-majoring in Theatre and International Studies with a concentration in the political economy of Europe. He also received his Certificate in Leadership from the Center and benefited from both Leadership Coaching and the 360° Assessment.
Three Personal Passions 
The history and culture of the Ozarks (Nick's home region), Chicago's incredible theatre scene, and Wildcat football
Three Things That Need Work
Falling asleep at a reasonable hour, packing lunches, journaling
---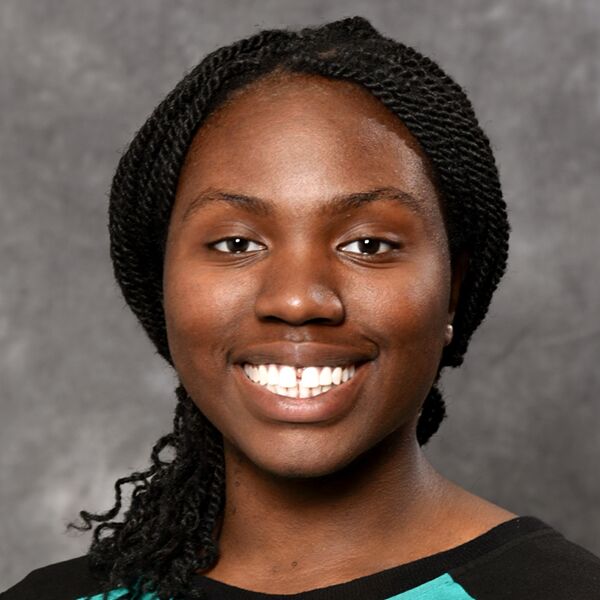 Ph.D. Candidate, Chemical and Biological Engineering
Teaching and Research Interests and Experience
At Northwestern, Adebola is excited to explore her interest in creating cost-effective technology that will increase access to healthcare. In her PhD work, she explores the use of yeast cells as a medical diagnostic and rewires the sensory mechanisms in yeast to detect molecules of diagnostic interest. She enjoys working closely with undergraduates in lab and has served as a mentor in the NU Bioscientist Program. Adebola has been a Teaching Assistant for courses in molecular biology, biotechnology, and global health.
Other Professional and Civic Interests and Experience 
Adebola enjoys working with the international student community at Northwestern by serving as a culture guide with the International Explorers' Program and a Graduate Sidekick with the International Students' Office. She is also extremely interested in science communication and was an organizer for the 2015 Communicating Science Convention. She has participated in the Ready, Set, Go Program and shares her research and brainstorms curriculum development with high school teachers as part of the GS3 speaker series.
Education
Adebola received her B.S. in Chemical Engineering from Columbia University and was a Fulbright fellow in Germany before starting her graduate work at Northwestern University.
Three Personal Passions 
Dancing, writing, biking
Three Things That Need Work
Taking time to write, my knowledge of bike mechanics, my Spanish
---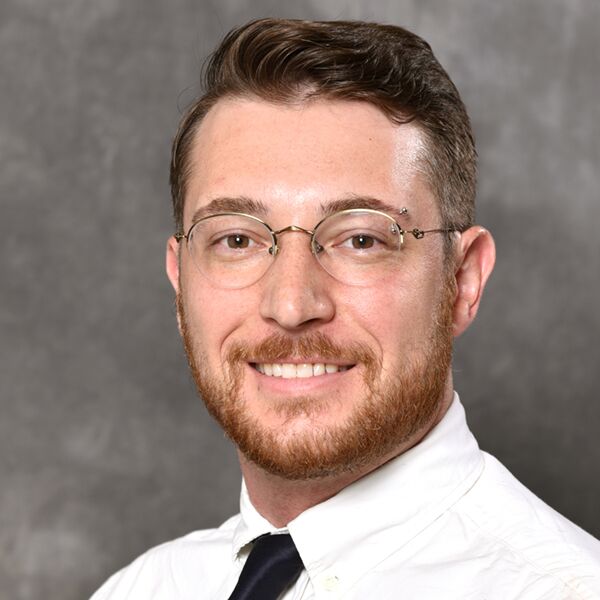 Ph.D. Candidate, Communication Studies- Rhetoric and Public Culture 
Teaching and Research Interests and Experience
Ian studies popular culture and its role as "equipment for living." He is especially interested in how encounters with visual culture help people make sense of their world, both past and present. His dissertation project is a study of American undergroundcomix of the 1960s and 1970s that focuses on audiences how comix factored into readers' experiences coming of age in the counterculture era. His other interests include gender, collective memory, and the public humanities.
Other Professional and Civic Interests and Experience 
Ian's strong interest in the public humanities led him to spend approximately 16 months working for the Chicago Humanities Festival. He first served as a programming fellow for the 2014 festival, Journeys. Later, he was the project administrator for the Humanities Without Walls summer seminar, a program for PhD students exploring careers outside the traditional university tenure-track.
Starting in September 2015, Ian will take on the role of graduate assistant at Northwestern University's Center for Civic Engagement, where he will work on various projects connecting Northwestern students with civic engagement opportunities in Chicago and beyond.
Education
Before coming to Northwestern, Ian received a BA in Rhetoric and Professional Writing and an MA in Rhetoric and Communication Design from the University of Waterloo.
Favorite Leadership Reading
Creative Confidence, by Tom Kelley and David Kelley.
Three Personal Passions 
Music, languages, and learning new things
Three Things That Need Work
My dissertation, my talent for procrastination, and figuring out what I want to be when I grow up
---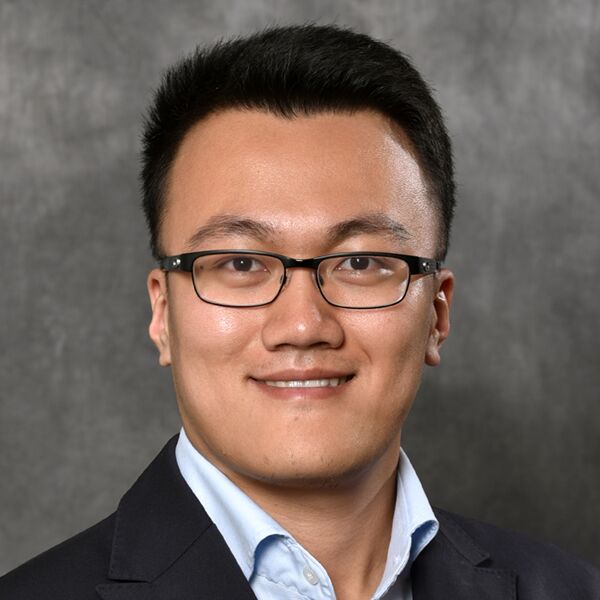 Ph.D. Candidate in Materials Science and Engineering 
Teaching and Research Interests and Experience
Zhenyu's research focuses on developing methods for backfilling metals onto nanostructured oxide materials for catalysis applications. The newly synthesized oxide supported metal catalysts, with improved metal particle dispersion and stability, can be used in various interesting applications including engine exhaust control and fine chemical production. Besides his research, Zhenyu also has interests in energy materials, clean tech and technology commercialization.
Other Professional and Civic Interests and Experience 
Zhenyu is passionate about serving in student organizations and organizing student activities. He was the president of Northwestern University Chinese Student and Scholar Association (NUCSSA) for 2013-2014 term. During his time in NUCSSA, he co-directed two Chinese New year gala show both attracting hundreds of audience from great Chicago area. He also led to create the Professional development division in NUCSSA, which helps Chinese students prepare for their future career. Currently he is the recruiting relationship officer for Northwestern University Advanced Degree Consulting Alliance (NUADCA). For his new role in NUADCA, he helps maintain the relationship between NUADCA and consulting firms interested in hiring NU graduate students.
Education
Zhenyu obtained his BS degree in Materials Science and Engineering from Purdue University.
Three Personal Passions
Working out, book reading and traveling
Three Things That Need Work
Time management, writing and tennis
---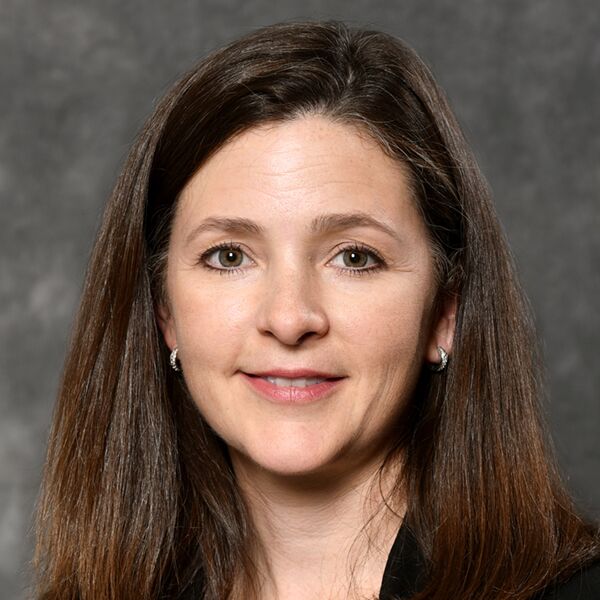 Associate Director, Experiential Learning for Kellogg School of Management
Teaching and Research Interests and Experience
Karen grew up in rural Michigan and began her work career right out of high school by working for General Motors as a co-op student. She worked in a variety of positions including: assembly, simulation, product development engineering and reliability and test. After graduating, Karen worked as an engineer on Steering and Brake Systems. After leaving GM, Karen went to Kellogg as part of the MMM program and got a full-time job with FMC where she worked for about 2 years. Karen then stayed home with her family for 13 years and returned to work in Nov 2011 to take on her current role of Associate Director of Experiential Learning at Kellogg. At Kellogg, Karen is also in charge of a Mentoring and Development Program for the MBA Operations team. Karen is interested in learning – how people learn, how to increase learning retention and engagement – as well as how to develop people to be better leaders and meet their own personal and professional goals.
Other Professional and Civic Interests and Experience 
Karen has been involved with a number of community organizations throughout her life. Shortly after graduation from Kellogg, Karen was on the board of the Griffin Theatre Company in Edgewater. She sat on the Board of Directors for Covenant Nursery School, her children's preschool for several years. She is currently a member of the Woman's Club of Evanston, serving on their Contributions and Communications committees.
Education
Karen received her BS in Manufacturing Systems Engineering from GMI Engineering & Management Institute in Flint, MI, and her MBA/MMM from Kellogg School of Management.
Three Personal Passions 
Singing, learning (it's one of my Strengths) and travel
Three Things That Need Work
Finding time to exercise, getting organized and ability to triage issues/just delete emails
---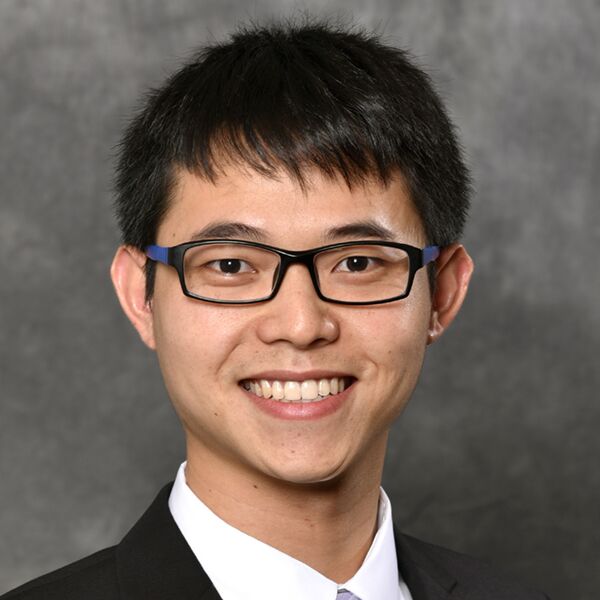 Ph.D. Candidate in Materials Science and Engineering
Teaching and Research Interests and Experience
Qingyuan's research focus on making materials for light manipulation, which could possibly be used to make invisible cloaks in the future. The materials that he uses are gold nanoparticles, which are very tiny particles that could interact with light strongly in a controllable way. Just like we can use bricks to build a house which will be functional in many different ways, he wants to use those nanoparticles to design and build complex architectures that can achieve functional light manipulation. To do this, we need some glue to put these tiny particles together, and the glue that Qingyuan use are the DNA molecules. By understanding the fundamental principles of how we can use DNA to glue these gold nanoparticles together to construct desired structures, and studying how we can control light using these architectures, functional devices could be constructed for sensing, tunable light harvesting and nano-lasing. Qingyuan has been using electron microscopy to see these tiny structures all the time, and he was a teaching assistant for a senior undergraduate class which teaches methods and operations in scanning electron microscopy (SEM) and transmission electron microcopy (TEM). Besides, he has also volunteered in a couple scientific outreaches, such as helping with the Science and Society at NU for the Youth & Opportunity United (Y.O.U.) Summer Science Club program, which is designed to help the underrepresented minority kids to learn more about science.
Other Professional and Civic Interests and Experience 
Qingyuan has been working on improving the quality of student life through developing various community building events in Chinese Student and Scholar Association (CSSA) at Northwestern. He came to Northwestern in 2013, and has served in CSSA since then. In January 2015, he was elected as co-president of CSSA due to his significant contribution to the organization. China is the largest source country of foreign students to Northwestern, about one third of the total international community is from China. CSSA is dedicated to represent and advocate on behalf of Chinese student and scholars as well as promoting cultural diversity on campus. Through organizing various events, CSSA assures high quality life of students and ensures cultural exchange, and Qingyuan has played a key role in development and implementation of these events. For example, he directed the 2015 Chinese New Year Gala on March 1st, which was one of the largest Chinese cultural events at Northwestern. More than 400 students and community members attended the Gala. Northwestern's Vice President Joseph Walsh also gave a welcome speech for them. This three-hour gala provided the audience with the highest quality of show to introduce them to traditional Chinese culture.
Education
Qingyuan came to Northwestern with B. S. in Physics from Peking University in China.
Three Personal Passions 
Cycling, guitar, badminton
Three Things That Need Work
Time management, cooking, multi-tasking
---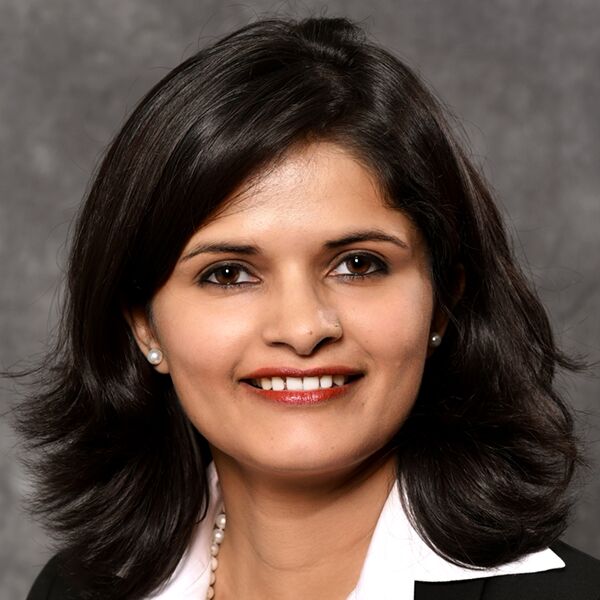 Ph.D. and MPH Candidate in Driskill Graduate Program in Life Sciences
Teaching and Research Interests and Experience
Aabha was born and raised in Nepal. She discovered her passion for both basic science and public health aspects of infectious disease at Wellesley College, MA. She currently studies the lipid and signaling protein distribution of Trypanosoma brucei ciliary membrane, a protozoan parasite that causes African Sleeping Sickness, to identify drug targets. Because cilia are conserved in higher eukaryotes as well, the findings of her study could be relevant not just in parasitic infection but also in human ciliary defect. 
Aabha's interest in teaching started from her work as a teacher during the gap year after high school. She was a chemistry tutor in college and enjoyed being a teaching assistant for an undergraduate level molecular biology class at Northwestern. She loves mentoring students in her laboratory and hopes to get more students interested in interdisciplinary science education.
Other Professional and Civic Interests and Experience 
Aabha has been involved with Chicago Graduate Student Association for the past two years and served as a PhD/MPH student representative in the Northwestern University Program in Public Health Student Senate for two years. She has also been part of the Masters in Public Health Admissions Committee since her first year at Northwestern University. She strongly believes in student leadership and advocacy and served as the Class Co-President during her junior year in college. She is also interested in helping international students like her adjust to the American culture and academic environment.
Education
Aabha is an alumna of Wellesley College, MA. She got her BA with honors in Biological Chemistry and a minor in Women's and Gender Studies.
Three Personal Passions
Following politics from local to international level, baking experiments, learning dance moves from different cultures
Three Things That Need Work
Waking up early, reducing the consumption of coffee, relearning Korean
---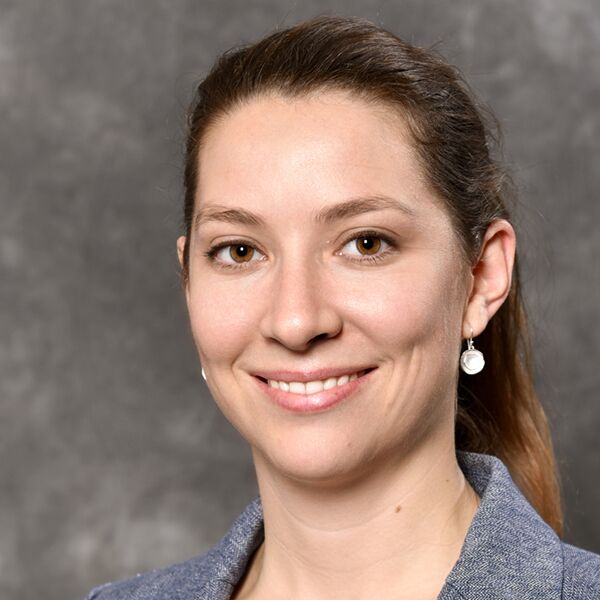 Ph.D. Candidate in Comparative Literary Studies
Teaching and Research Interests and Experience
Caroline was raised in Evian, France, in a Franco-American family, which inspired her interest in languages, literature and culture. Her research explores the democratic role of language in shaping perceptions of political oppression and empowerment in the French novels of the industrial revolution, and their twentieth-century film adaptations. She has served as a French language instructor, and as a teaching assistant for the Paradigms and Strategies of Leadership class, as well as courses in Italian literature and film, gender and politics, and critical theory.
Other Professional and Civic Interests and Experience 
Caroline loves helping graduate students innovate their research and teaching skills through technology. She is a New TA Conference Leader for the Searle Center for Advancing Learning & Teaching. She has recently developed a Digital Humanities Training Program for Northwestern graduate students, which received a TGS Catalyst Grant, an Alice Kaplan Institute for the Humanities Co-Sponsorship Grant, and several departmental grants.
Education
Caroline double-majored in Philosophy and Italian, with a minor in Spanish at Middlebury College. She spent her junior year of college studying in Ferrara, Italy, and in Logroño, Spain. She received a Masters degree in General and Comparative Literature from the Université de la Sorbonne-Nouvelle (Paris III). While at Northwestern, she pursued her dissertation research in Paris, through an academic exchange with the École Normale Supérieure, rue d'Ulm.
Three Personal Passions 
Cultural travel (or spontaneously sneaking around Chicago's Art Deco buildings), interpretive dance, elaborate cooking experiments
Three Things That Need Work
My bluegrass banjo skills, re-learning to speak German, exploring the Southern Hemisphere
---
Ph.D. Candidate in Neuroscience (NUIN) 
Teaching and Research Interests and Experience
Ben is interested in how the function and interactions of neurons change to affect behavior. His PhD thesis is focus on trying to understand the mechanisms of Parkinson's disease. Specifically, he studies how aging, as the primary risk factor of PD, affects the physiology and circuitry of dopaminergic neurons that are specifically lost in PD. Ben is also interested in teaching and has served as a teaching assistant for undergraduate level Physiology and graduate level Neuronal Development.
Other Professional and Civic Interests and Experience
Ben is interested in campus cultural activities and community outreach. While in college, he has founded the Music Association, served as the conductor of the School of Oceanology Chorus, and member of the university chorus. While in Chicago, he has served as a volunteer for the Northwestern University Brain Awareness Outreach (NUBAO), Windy City Habitat for Humanity, Chicago River Day Friends of Chicago River.
Education
Ben earned his Bachelor of Science degree in Biotechnology from Harbin Institute of Technology (HIT) in China.
Three Personal Passions 
Playing with kids, hiking in summer and snowboarding in winter, cooking
Three Things That Need Work
Snowboarding, networking, writing
Back to top