2016-2017 Leadership Fellows
PhD and Staff Fellows
---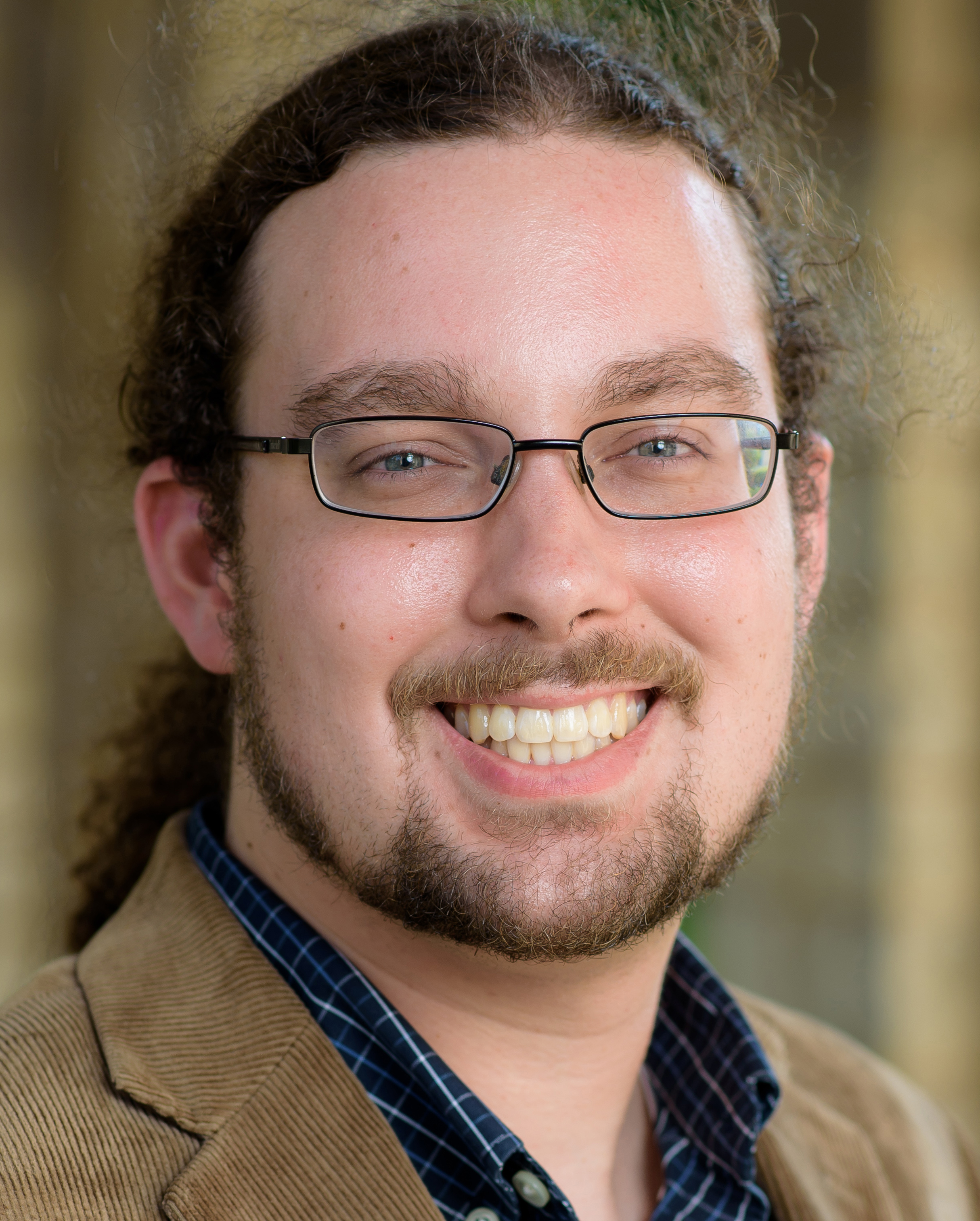 Ph.D. Candidate in Physics
Teaching and Research Interests and Experience
Dan continues to study the mystery of dark matter through his research in experimental particle astrophysics. As a member of the international PICO collaboration, he helps design and construct bubble chamber detectors which push the limits of the technology to search for extremely rare interactions with hypothetical dark matter particles. He is also working with the Fermi National Accelerator Laboratory to probe our understanding of low energy electron recoils in dark matter detectors.
Other Professional and Civic Interests and Experience 
Dan grew up in St. Louis, Missouri in a family of teachers. The tradition spans all three generations on both sides of his family and fostered his questioning attitude that drove him towards science. In addition to doing research, he intends to continue this tradition in academia by helping to shape the next generation of scientists.
Education
Dan majored in Physics, with a minor in Mathematics, at Case Western Reserve University. At Northwestern, he is currently pursuing a PhD in Physics.
Three Personal Passions 
Food, Beer, and Traveling
Three Things That Need Work
Exercise, Work-Life Balance, and Patience
---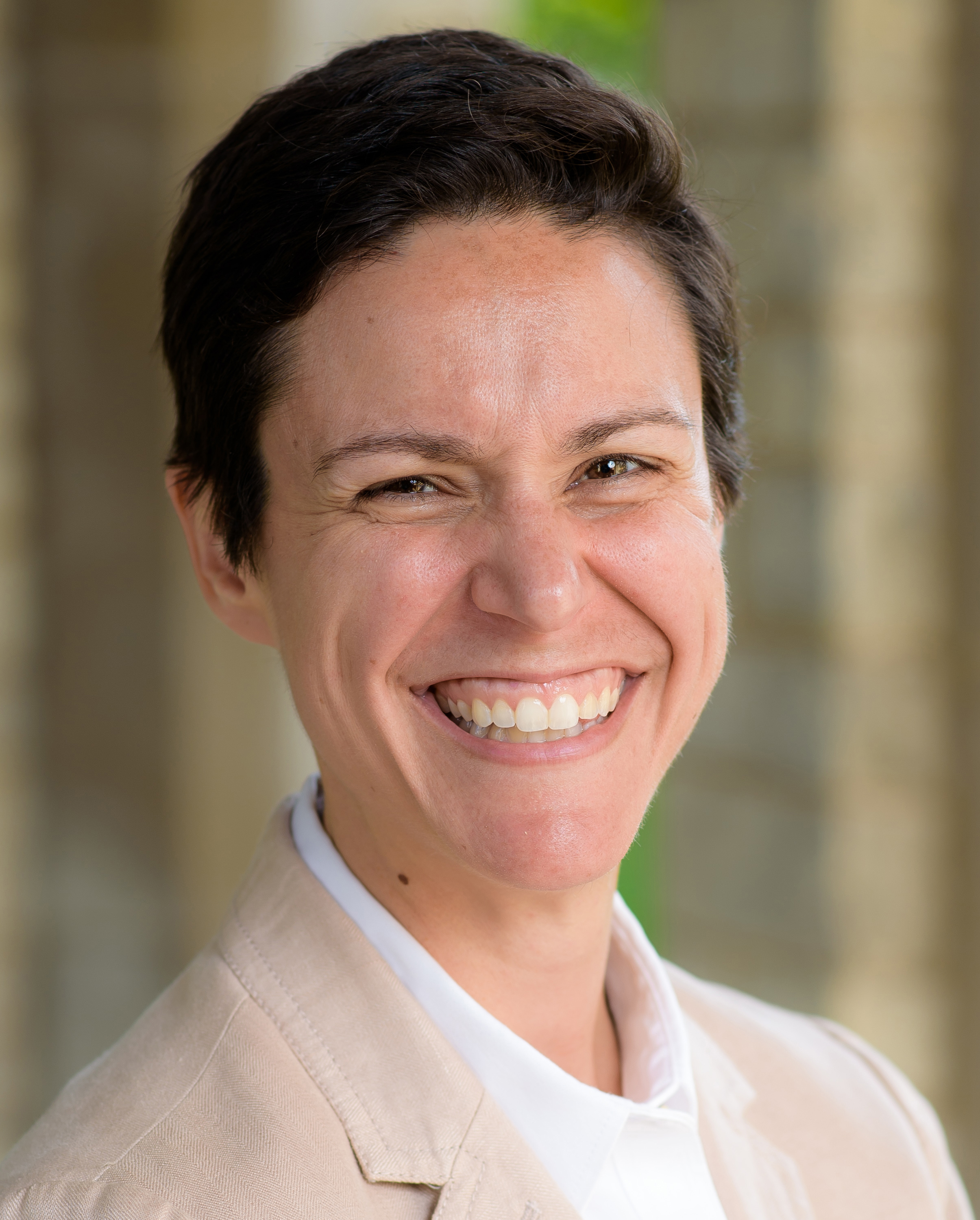 Director of the Leadership and Community Engagement Office 
Teaching and Research Interests and Experience
Kelly is passionate about the intersection of education and active citizenship, and loves working to develop opportunities for students to engage in transformative experiences that lead to lives committed to justice. Through her current professional role as the Director of Leadership & Community Engagement at Northwestern, Kelly supports students in understanding themselves in the context of their communities, and applying their experiences in order to create a more just and equitable world.
Other Professional and Civic Interests and Experience 
Prior to Northwestern, Kelly worked in Seattle University's Center for Community Engagement and in non-profits pursuing justice on the East and West Coasts as an organizer, advocate, and social justice educator. Outside of work, she is a member of a citizen's advisory commission in Oak Park, and has volunteered with organizations supporting people who are incarcerated, LGBTQ+ youth-serving organizations, and youth mentoring programs across the country.
Education
Kelly holds a BA in English & Anthropology from the University of Notre Dame and an MA in Student Development Administration from Seattle University.
Three Personal Passions 
Going on adventures with my partner and dog, playing Euchre, and dabbling in various art and home repair projects
Three Things That Need Work
Finding more time to cook, my Euchre strategy, and watching every Golden Girls episode ever aired
---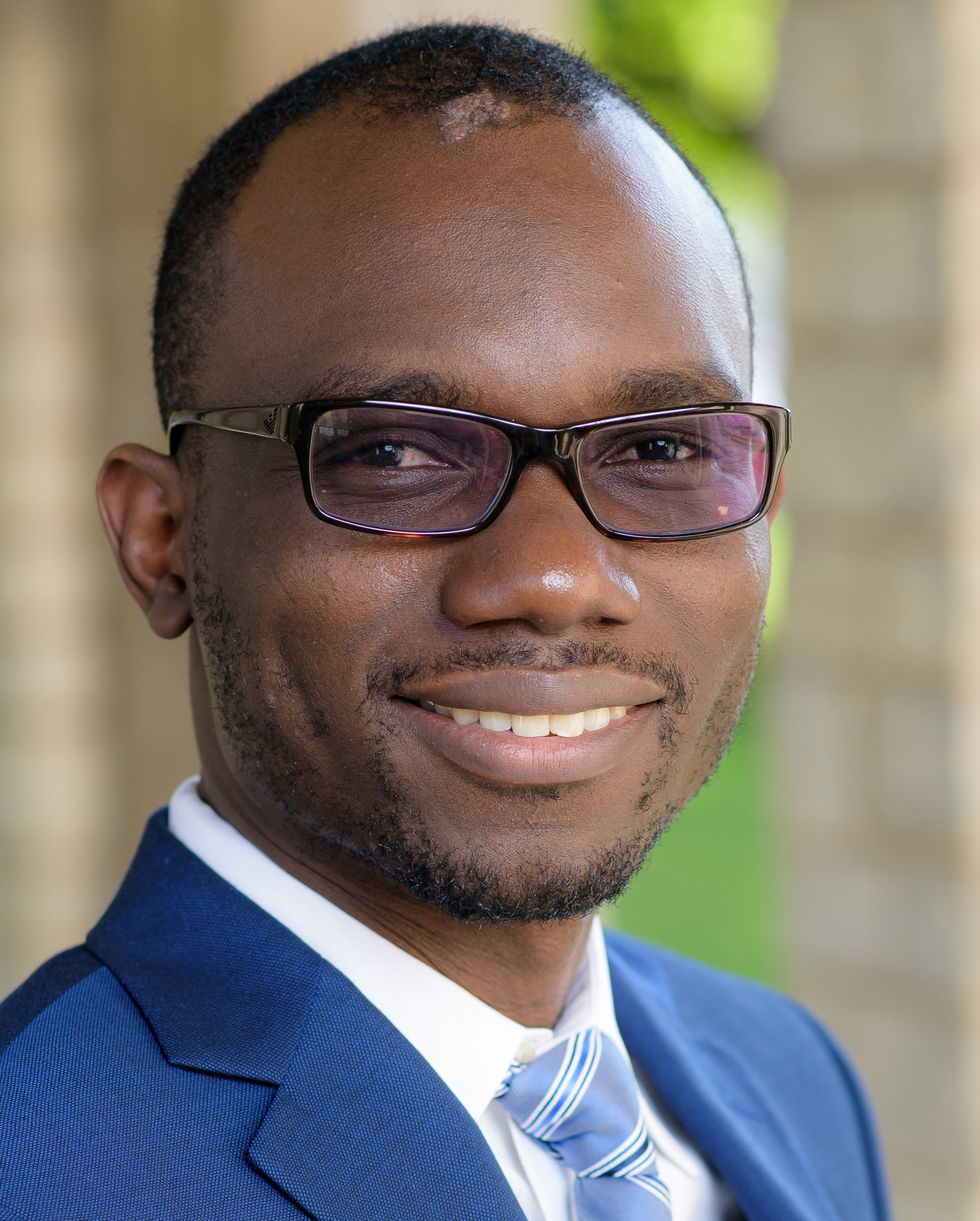 Ph.D. Candidate in Neuroscience
Teaching and Research Interests and Experience
As a dual PhD/MPH student, Fame's PhD research focuses on viral infections and host immune responses in the Brain. His public health research focuses on frameworks to improve long term access to health in resource limited settings such as a refugee situations and developing nations.
Other Professional and Civic Interests and Experience 
Fame currently serves as the founding editor of the Northwestern Public Health Review (www.nphr.org).
Education
Before resuming his PhD at NU, Fame obtained his Bachelors and Masters from Texas A&M and Johns Hopkins University.
Three Personal Passions 
Chess, running, and listening to books on tapes as well as classic Jazz.
Three Things That Need Work
Visit at least one new country every year, become better at sailing and run the NY Marathon
---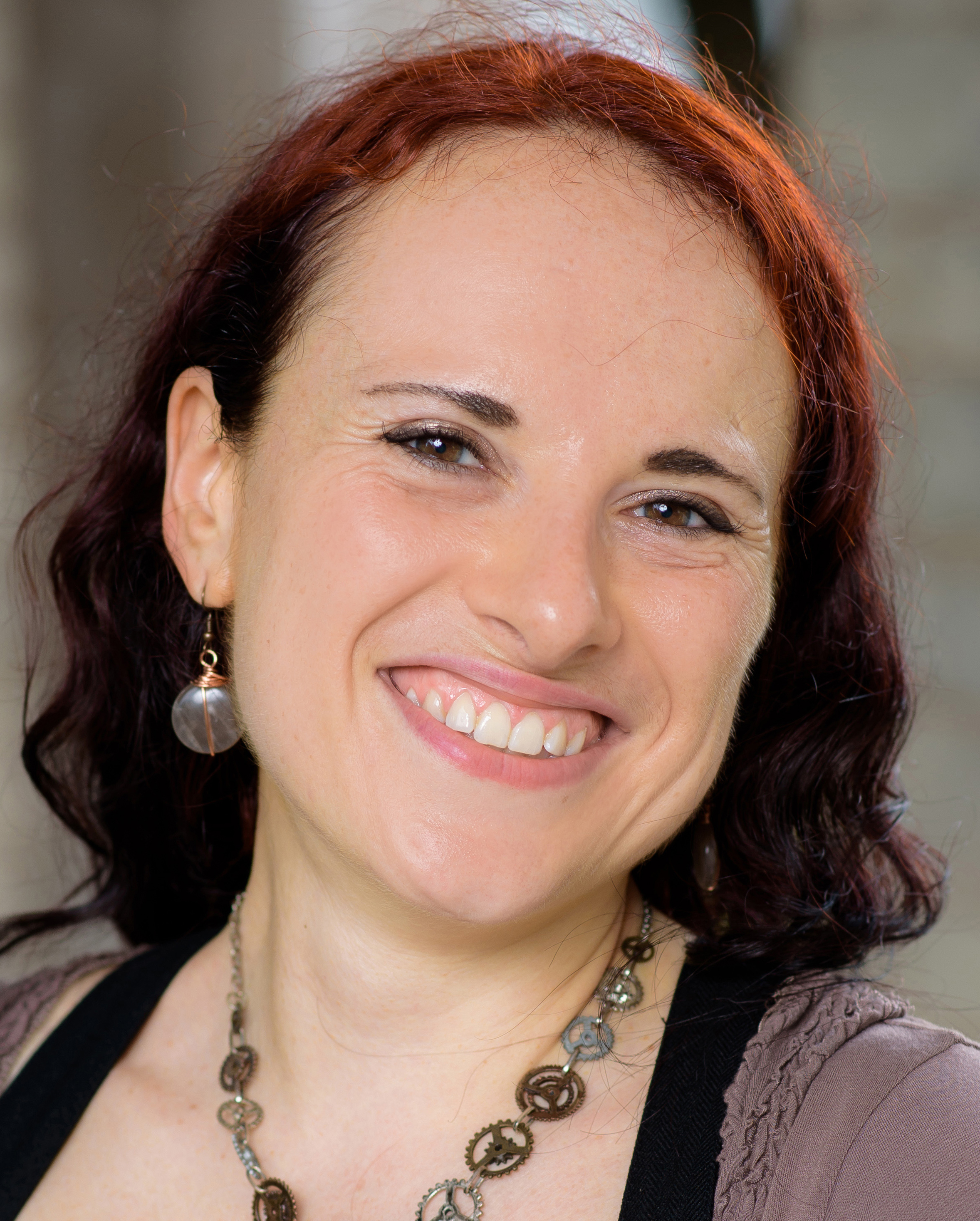 Program Coordinator at the Farley Center for Entrepreneurship and Innovation
Teaching and Research Interests and Experience
Ria grew up in rural Massachusetts and at thirteen began working at the parts and service counter in her family's RV business in exchange for the privilege of being able to attend a private school, and continued working at the family business over her vacations through high school. She received her BA in Anthropology and a minor in Russian from Bryn Mawr College, in Bryn Mawr, PA, and after graduating taught English in rural Japan for several years. After leaving Japan and backpacking through Oceania, Europe, and Africa, she returned to the US and bartended. Eventually, she began working in the Human Resources industry for a major big-box retailer, overseeing payroll, OSHA compliance, training, on and off-boarding, and more for four years. After several life-changing experiences, Ria went back to school to receive her MA in the Social Sciences from the University of Chicago, focusing on Linguistic Anthropology and Semiotics. After much thought, Ria decided to stay in Chicago and joined the Argonne-Northwestern Solar Energy Research (ANSER) Center in 2012 as their program assistant. In 2015, Ria left ANSER to become the program manager for the Farley Center for Entrepreneurship + Innovation. At the Farley Center, Ria is responsible for all infrastructural administration, including operations, finance/budgeting, grants oversight, development, HR, events planning, curricular infrastructures/registration. Ria is passionate about sustainable energy, ethical entrepreneurship, civic engagement, queer rights, and intersectional thinking in all things.
Other Professional and Civic Interests and Experience 
In addition to her main responsibilities at the Farley Center, Ria also advises the undergraduate student group EPIC, which runs entrepreneurial programming such as Wildhacks, Sprout, Launch, and HackNights, on topics ranging from EPIC curricula to development prospects. She has been a trainer or teacher in almost every professional role she has taken, and finds little more rewarding than helping people find, and refine, their own strength. Ria has competed and taught as an amateur dancer, and assisted in the organization of dance events. Finally, Ria is the newest member of the Membership Committee for ANUW, and is looking forward to contributing to ANUW's presence on and off campus.
Education
Ria received her BA in Anthropology with a Russian minor at Bryn Mawr College. She completed an MA in Social Sciences with a focus on Linguistic Anthropology. 
Three Personal Passions 
Writing, Eating and making food (baking!), trying new things
Three Things That Need Work
Being overly forthright, work-life boundaries, over-communicating on small details
---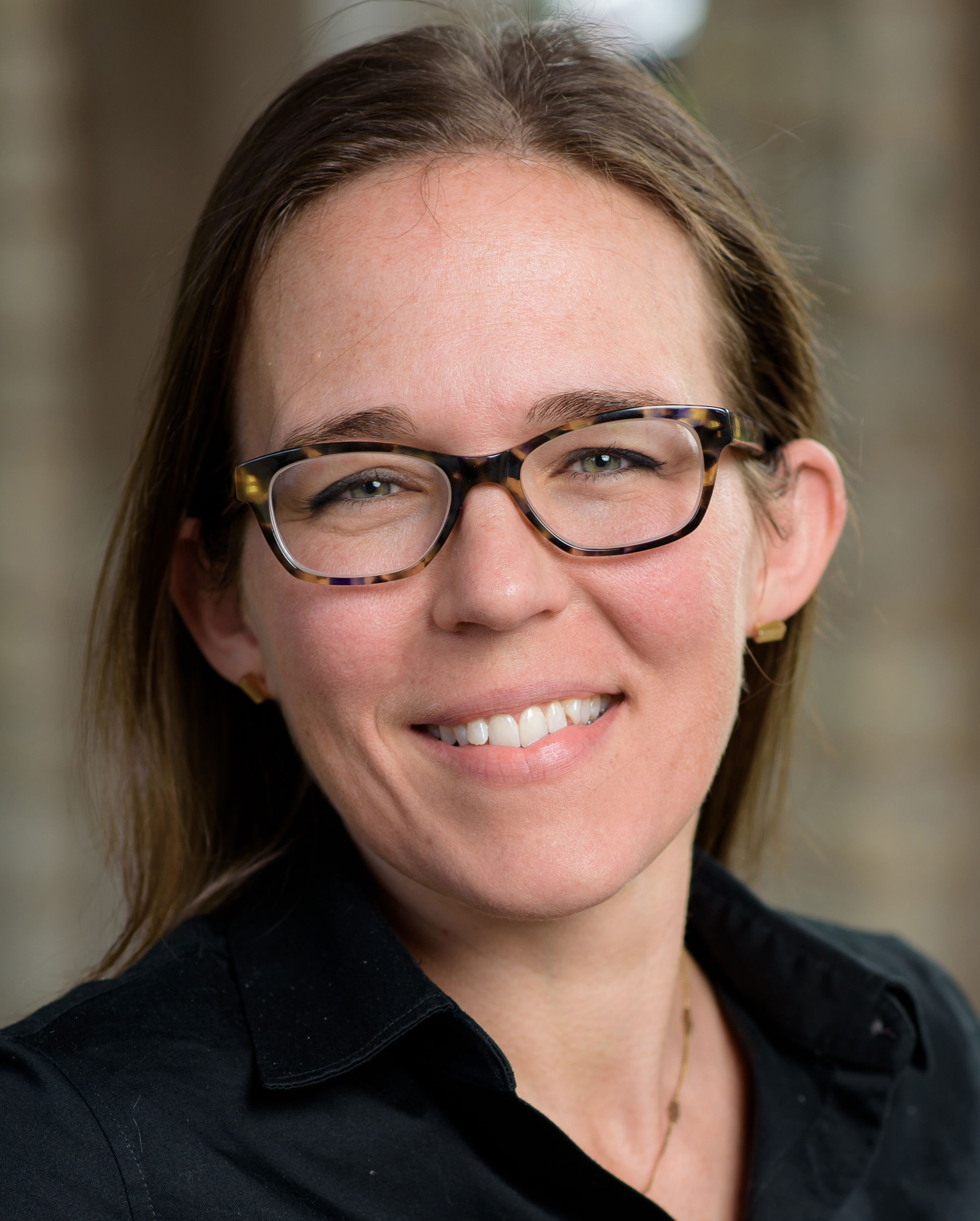 Ph.D. Candidate in Theatre and Drama
Teaching and Research Interests and Experience
Elizabeth is a doctoral candidate in Northwestern University's Interdisciplinary PhD in Theatre and Drama, where she works on video games as a bridge between theatre, canonical text (like Shakespeare), and a digital learning environment. Elizabeth is also part of the Delta Lab, Northwestern's interdisciplinary research lab and design studio, and of the Classics Cluster. She is also the recipient of a Mellon Interdisciplinary Cluster Fellowship and a Segal Design Fellowship.
Other Professional and Civic Interests and Experience 
In addition to her dissertation, Elizabeth launched Shakespeare Games thanks to a successful crowdfunding campaign in 2016. Shakespeare Games is a company that makes video game adaptations of Shakespeare's plays for use both in and out of the classroom, with accompanying educators' guides. They're currently working on their first title, Something Wicked, a 5-minute combat game that enacts an epic battle described in 1.2 of William Shakespeare's gory, witchy tragedy Macbeth. Elizabeth's mission is to use video games to improve literature education, especially in low-performing schools
Education
In additon to being a PhD candidate at Northwestern, Elizabeth also earned her MA in theatre here. She also received an MFA in dramaturgy at Columbia University and a BA in English and Psychology at the University of Michigan.
Three Personal Passions 
Shakespeare, site-specific theatre, cooking
Three Things That Need Work
Exercise, patience, and also patience
---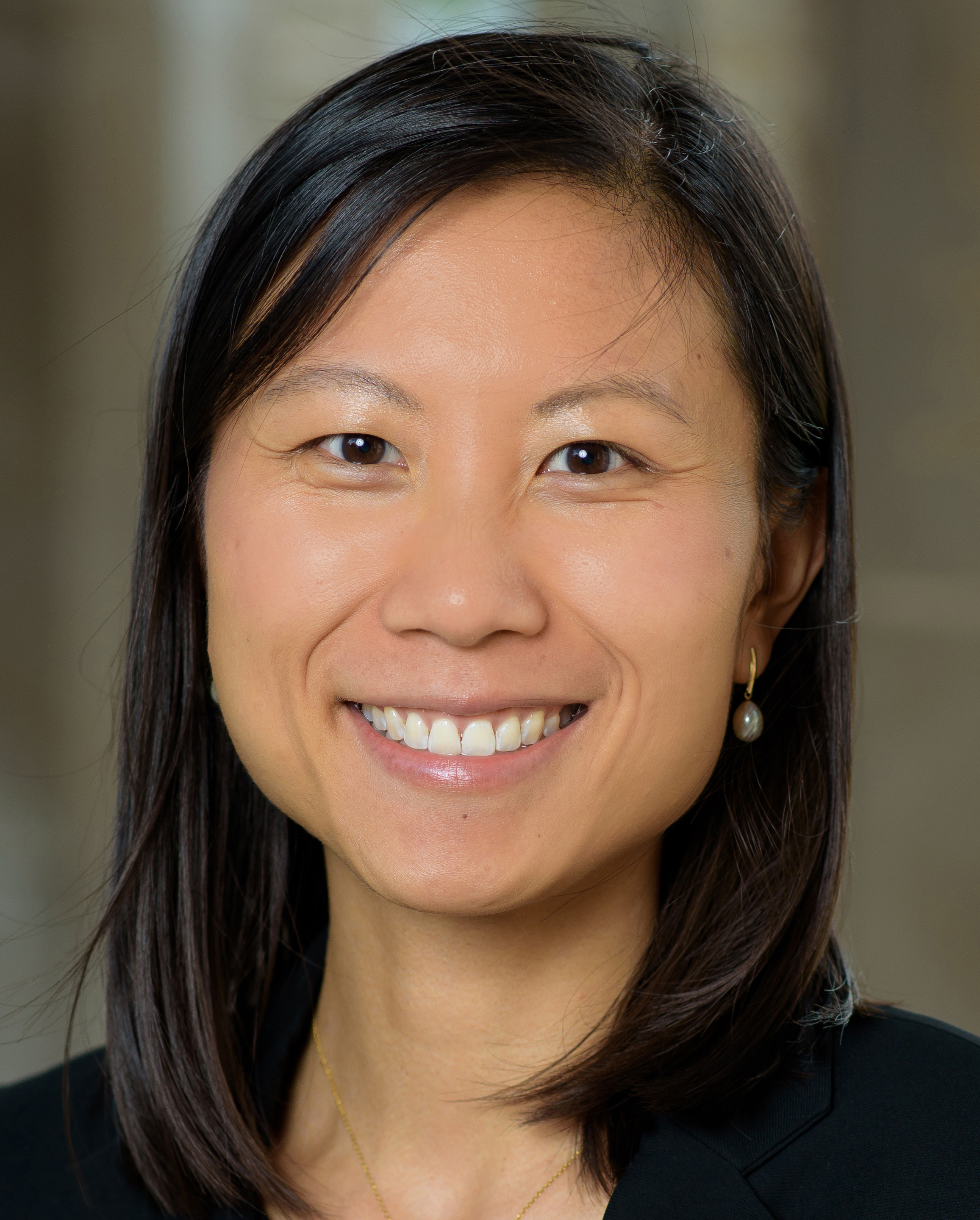 Ph.D. Candidate in Industrial Engineering and Management Sciences
Teaching and Research Interests and Experience
Jackie's research investigates how computer-mediated communication (CMC) impacts individual and group behavior, and uses observational studies and field experiments to improve the effectiveness with which people and teams use CMC to communicate, learn and accomplish their goals and objectives. She is particularly interested in how contextual features, such as anonymity, and socialization differences, such as gender, impact people's use of CMC, and the resulting implications on information sharing, network structure, cohesion, learning and performance. Her study contexts have ranged from small, demographically similar teams to large, discussion groups with unlimited and diverse memberships, typically in an education setting. More recently, Jackie has started to design and implement studies on the Nebula discussions platform, which is a Northwestern built online discussion forum. Nebula is a graphical discussion forum interface that emphasizes the relational ties between people and content.
Other Professional and Civic Interests and Experience
Jackie is on the graduate liaison committee for her department and was previously on the Northwestern student chapter for INFORMS. She has enjoyed being a teaching assistant for undergraduate courses at NU and has been the TA for the Coursera MOOC -- Power Onboarding since it was first launched back in October 2014. Her experiences being the TA for Power Onboarding is what sparked her research interest in computer-mediated communication.
Education
Jackie has an undergraduate degree in Operations Research and Financial Engineering from Princeton University and an MBA from Columbia University.
Three Personal Passions 
Skiing, Travel, Tennis
Three Things That Need Work
Relearning the piano, learning another language, reading more books for pleasure
---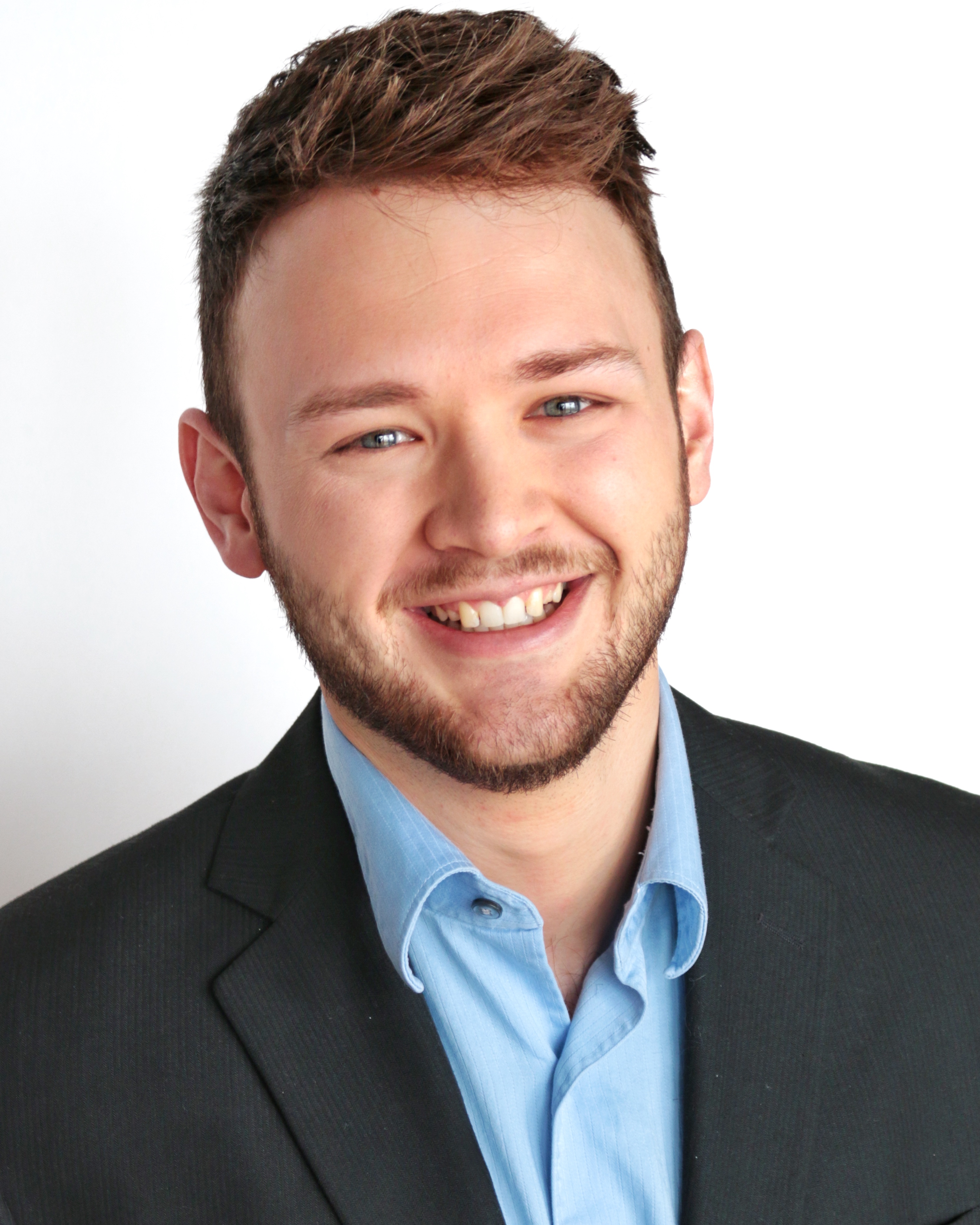 Professional Experience
Nick Raef is the Program Coordinator at the Center for Leadership and recent graduate of Northwestern University, where he became acquainted with the Center as a student and eventual Leadership Certificate recipient. Nick works with each of the Center's offered programs while also forwarding the CFL's marketing and brand experience. 
Other Professional and Civic Interests and Experience 
Nick has worked with a number of non-profit organizations that pertained to his main studies as an undergraduate, including Rotary International's Global Headquarters, Mudlark Theatre, and the Purple Crayon Players. His three years' experience at Rotary International aided in his research into International Political Economy, ultimately providing greater insight into his research on the marketing and framing strategies of international NGO's. Nick's work with local and regional theatres, like the two mentioned above, has utilized a variety of skills including performance, design, teaching artistry, and arts administration.
Education
Nick received his B.A. from Northwestern University, double-majoring in Theatre and International Studies with a concentration in the political economy of Europe. He also received his Certificate in Leadership from the Center and benefited from both Leadership Coaching and the 360° Assessment.
Three Personal Passions 
The history and culture of the Ozarks (Nick's home region), Chicago's incredible theatre scene, and Wildcat football
Three Things That Need Work
Falling asleep at a reasonable hour, packing lunches, journaling
---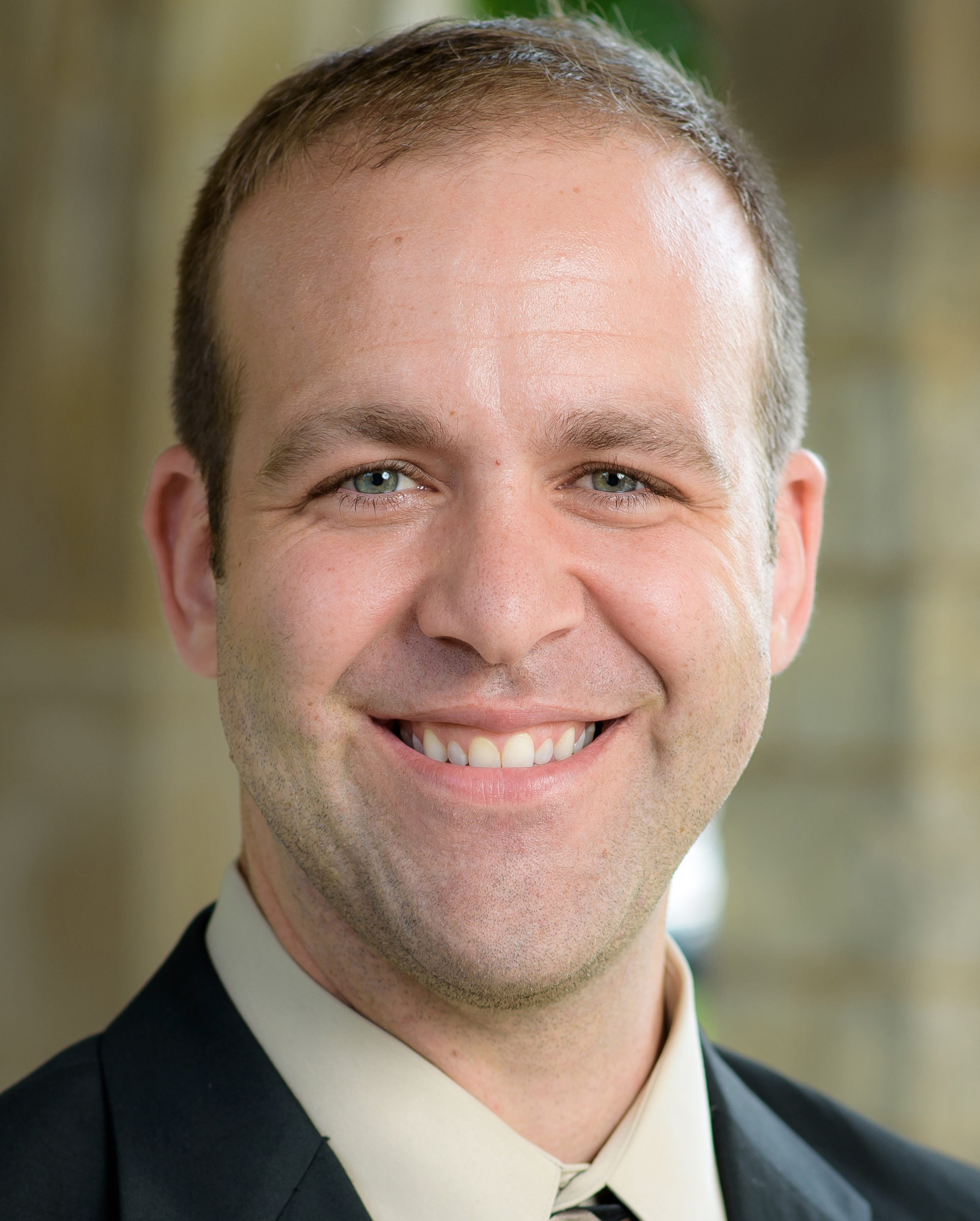 Ph.D. Candidate in Biomedical Engineering
Teaching and Research Interests and Experience
Anthony is currently a fifth year graduate student pursuing his PhD in Biomedical Engineering here at Northwestern University. He is a member of the Mirkin lab in the Chemistry department and currently co-leader of the Nanobio/medical subgroup within the lab. While acting as subgroup leader he also mentors several graduate students with their research projects, and one undergraduate student. Anthony's research revolves around engineering new ways to get proteins, DNA, and RNA into cells. And specifically into certain locations within the cell to achieve targeted intracellular delivery of these biomolecules for various therapeutics purposes ranging from knocking down oncogenic RNAs upregulated in cancer cells to delivering functional enzymes to cellular compartments in rare enzyme deficient diseases.
Other Professional and Civic Interests and Experience
Anthony has experience as a squad leader, medic, and instructor in the U.S. Army from 2003 – 2009. He recently became a Pat Tillman Scholar and has interests in helping all communities, but has strong interest in helping veterans and less-advantaged communities.
Education
Anthony received his BS in Biomedical Engineering at University of Wisconsin-Madison and is currently seeking his PhD in Biomedical Engineering at Northwestern University.
Three Personal Passions 
Biking, Science, Outdoors
Three Things That Need Work
Organization, Delegating Tasks, Motivating Others
Back to top