Our Faculty and Staff
Faculty
Todd Murphy, Associate Director
Maria Prats, Postdoctoral Scholar
Staff
Abigail Gates, Program Coordinator
Nan Nichols, Program Assistant
---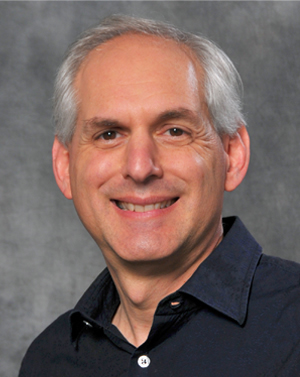 Professional Experience 
Adam Goodman directs Northwestern University's Center for Leadership and is a Clinical Professor in the McCormick School of Engineering & Applied Science. He works with senior leaders in industry as well as with faculty and students on leadership and teamwork, focusing on learning in real world contexts.
Teaching and Research Interests
Goodman advises and works with faculty and students to help build a culture of leadership across Northwestern through coaching, advising, and program design and delivery.  Current projects include individual and cohort coaching through the Provost's Faculty Leadership Program and building leadership and teamwork awareness to improve physician wellness at the Feinberg School of Medicine.  His teaching includes "Field Study in Leadership" in the McCormick School of Engineering & Applied Science and "Developing and Coaching Leadership" in the School of Education and Social Policy.    With The Graduate School, Goodman also conducts an interdisciplinary Fellowship program for Ph.D. students, medical and law students, and post-docs.
Current research work focuses on assessing learning gains for leadership, teamwork and coaching using an enterprise-wide web-based Leadership Portal. Past work includes a national survey of public sector leaders, the design of a national model leadership program, work with over 30 leadership programs from across the USA, and 6 Leadership Questions® (an assessment and learning tool).
In addition, Goodman has held numerous roles in leadership studies, including founding co-chair of the scholars' section of the International Leadership Association and distinguished visiting professor at Johnson & Wales University. His work has been recognized and supported by organizations that include the Adolph Coors Foundation, the Boettcher Foundation, El Pomar Foundation, the Ford Foundation, the Gates Family Foundation, and IBM Corp.
Private and Public Sector Interests
An active consultant today and for over 25 years, he has advised over 150 CEOs, senior officers, executive teams and boards of directors and given hundreds of invited speeches and workshops around the world. Currently, he chairs the board of directors for the Drupal Association, an open-source global software community. Consulting clients include the American Library Association-Public Library Association, Ball Corp., the Government of Canada, Kaiser Permanente, the National Association of State Budget Officers, Navigant, New Belgium Brewing, Robert R. McCormick Foundation, and TIAA-CREF. He was co-founder or partner of three management consulting firms, a software company, and a board member of Solbourne Computer Inc. until its acquisition by Deloitte. 
Civic Interests
Goodman is an active and long-time community volunteer, including work with the Evanston Public Library, the Youth Job Center, Room to Read (founded by Northwestern alum John Wood), the University of Colorado, and Johnson & Wales University. He was also a home building volunteer in Juarez, Mexico. Throughout his career, Goodman has mentored emerging leaders and connected them with experienced leaders in the private, public and non-profit communities. He sponsored countless internships and established other programs to introduce college and high school students to many of the most challenging issues of the day including health care, building healthy communities, economic and international development, and criminal justice.
As a Presidential Fellow at the University of Colorado he earned a master's degree in management and, later, a Ph.D. in leadership from the Graduate School of Public Affairs.
On Learning About Leadership
"People work every day to improve their leadership (and the leadership of those around them). There's a lot of material to draw from: articles, books, assessments and on-line content. Much of this material describes desired leadership abilities such as 'put first things first,' 'encourage the heart,' and 'take risks.' The goal is to get people to adopt the author's abilities for effective leadership."
"However, as leaders learn about and work to apply these abilities, they discover at least two hurdles that make true mastery largely unattainable. First, adopting someone else's universal list of abilities is more often than not a poor fit. Like designer clothes, they look great on the model but are lumpy in all the wrong places when others put them on. The result is new leadership behaviors that are impossible to sustain because they're just not comfortable. Second, there are far too many examples of great leaders and leadership that are contradictory. For every leader whose charisma and conviction created unqualified success I can find a leader whose humility and adaptability or whose work ethic and focus on quality led to success. What researchers like me have long suspected really is true: there's no leadership grail, set of universal abilities, essential laws or similar nonsense. So, stop looking at others and develop your own abilities."
Favorite Leadership Reading
"Not Enough Generals Were Killed by Peter Drucker… Everything you need to know about leadership in six pages by one of the best management thinkers of any background, age or experience."
Three Personal Passions
"Playing with our dog, Jack; reading biographies; undermining conventional wisdom."
Three Things That Need Work
"Learning how to sail, biking accident free, and reading fiction." 

back to top
---

Professional Experience
Todd Murphy is the Associate Director of Northwestern University's Center for Leadership and a faculty member in the McCormick School of Engineering & Applied Science. Previously, he taught in the School of Communication and was an Academic Advisor in the Athletic Department. During his time as a Northwestern grad student, he was a lab instructor in the Undergraduate Leadership Program (ULP), the precursor to the Center for Leadership, and earned his Ph.D. under Paul Arntson, ULP's founder.
Teaching, Research Interests, and Program Initiatives
Murphy focuses on equipping leaders to mobilize individual differences in order to maximize team performance. This is built on his research into the effects of surface-level and deep-level diversity on team dynamics. Teaching on both the undergraduate and graduate level, his courses include Paradigms and Strategies of Leadership (McCormick School of Engineering and Applied Science), Leadership by Design (McCormick School of Engineering and Applied Science), Field Study in Leadership (McCormick School of Engineering and Applied Science) and Leader as Coach (Kellogg).
Current projects include cohort coaching in the Master of Science in Biotechnology Program, along with work at the Feinberg School of Medicine to improve physician wellness and effectiveness through individual leadership development, peer mentor training and team awareness.
Throughout his tenure at the Center for Leadership, Murphy has launched numerous initiatives. Among them are the Center's Ambassadors program, which allows students to participate in the creation of leadership development opportunities for their peers, a Ventures program that provides funding for students to continue their leadership development as they launch projects that give back to the NU and Evanston communities, and the Evanston Civic Internship Program, which places undergrads in offices of Evanston Aldermen and city officers, giving them firsthand exposure and experience in local municipal government and leadership. He has also partnered with Northwestern's Center for Entrepreneurship and Program of African Studies to create and launch the Young African Leadership Initiative at Northwestern. This five-year program, sponsored by the White House and U.S. Department of State, was an annual leadership development experience for 25 young entrepreneurs and community leaders selected from a pool of 50,000 applicants from across the African continent.
Private and Public Sector Interests
Beyond Northwestern, Murphy has been a consultant and featured contributor to the New York Times in Leadership, an online resource for leadership programs and faculty used by over 100 universities around the world. He has also given invited presentations and leadership training for the American Library Association, National Conference of State Legislatures, Teach for America, Young Women's Leadership School of Brooklyn and the Evanston Youth Job Center.
 In addition to a Ph.D. from Northwestern, Professor Murphy holds a Master of Divinity degree and is an ordained Anglican Priest. He is also a Professional Certified Coach (PCC) through the International Coaching Federation (ICF). Prior to NU, he worked for several years in different contexts, including parish ministry, family business, and the Department of Defense.
On Learning About Leadership
"I have a habit of reducing my thoughts on leadership development to short sayings. I suppose it is a way of adapting to a world of texting, twittering and short attention spans. Here are a few that I find myself using most often:
'The Center for Leadership is a launching pad, not a factory.' - Many programs make the implicit (and sometimes explicit) claim that they 'produce leaders', as if it were as simple as setting up a machine and turning a crank. In my experience, each person is too unique and leadership too nuanced for this approach to begin to tap into the potential of what could be. Hence, we don't attempt to "produce leaders", as if our students were Model T's. Rather, we walk with them through a collaborative and ongoing process that enables them to become the leader they were designed to be. When students finish our program, this process has only begun. Our goal is to set them on an arc of development that will continue over a lifetime.
'Develop yourself, not your resume.' – If leadership is to be effective and sustained, it must come out of who you are. To lead out of who you are, you must know who you are. There was a time when the person defined the resume. Too many people now approach life as if the resume defines the person. Thus, they spend their energy adding to a laundry list of titles and credentials without ever looking inside themselves to know and develop who they are. If you focus on developing yourself as a leader, the resume will follow.
'Life rarely works out the way we expect. When it does, it is usually because we have traded possibility for control.' – Risk is an essential ingredient for achieving your dreams.
'Releasing creativity and wisdom to build a better world.' – This is my unofficial vision statement for the Center for Leadership. At the end of day, all we really do is help students tap into what has been inside of them all along, so that they can help others do the same. Doing so allows us to have a part in creating a better future."   
Favorite Leadership Reading
Team of Rivals by Doris Kearns Goodwin. The more you read about Abraham Lincoln, the more you realize he was the embodiment of the leadership virtues today's experts and researchers consider essential.
Three Personal Passions
"My family, CrossFit (though I'm not very good at it) and a fine steak from any of Chicago's great chop houses."
Three Things That Need Work
"My tan…my hairline…my waistline." 
---

Education
Maria has a Ph.D. and M.A. in Organizational Governance and Culture from The University of Navarra. Her dissertation is about altruistic motives, their conceptualization, nature, sources, and repercussions on human well-being and organizations. She graduated with a Law Degree from the University of Barcelona.
Professional Experience
Maria has worked in managerial roles in Higher Education, as an Executive MBA Associate Director and Manager of the Career Management module at the IESE Business School. She has also worked in private banking as an Advisor and Portfolios Manager; in marketing consultancy as a Business Developer; and in the retail sector as a Regional Director.
She is certified as an Executive Coach and a Professional Co-Active Coach (CPCC). She specializes in talent growth, leadership and team dynamics in the context of international companies. Maria has coached executive managers in companies and has collaborated as a coach in several Executive Education Programs.
Teaching and Research Interests
Maria is an instructor for courses on leadership, at both the undergraduate and graduate levels. Previously, she joined the Busch School of Business at the CUA in 2017, teaching Management and Digital Marketing at undergraduate level.
Her research interests are leadership and motivation. Her research is focused on the different types of motivation and their impacts on leadership, teamwork, trust, ethics, and well-being.
Civic Interests
Maria has been involved in many social services and volunteer programs. She was a co-coordinator and participant in four summer camps for elementary and high school students during her college years. She co-organized summer service experiences for college students assisting the elderly in Latvia, Poland, Czech Republic, and Spain. She also was the lead coordinator for a two-week summer camp in a Kenyan grammar school.
She has been a mentor and speaker in different leadership programs, encouraging leadership in young professional women.
On Learning About Leadership
"What I consider critical for the leaders of the present and the future is, apart from an outstanding technical and practical knowledge, a deep understanding of the human being, the 'key asset' in whatever organization."
Favorite Leadership Reading
"Man's search for meaning" by Viktor E. Frankl. The author explains his own experiences as a prisoner in Nazi concentration camps during World War II, and how he overcomes the challenges he faced. It is an incredibly deep and authentic testimony of self-management and leadership.
Three Personal Passions
"Weekly family catch-up meeting (we are scattered around the world); Good conversations with friends; Reading philosophy."
Three Things That Need Work
"My singing out of tune (although I love singing), my squats, going to bed earlier"
---

Professional Experience
Abigail Gates is the Program Coordinator at the Center for Leadership. Abigail helps orchestrate each of the Center's offered programs and,  above anything else, enjoys the face time with students and members of the Northwestern community that the role allows. Prior to coming to Northwestern University, Abigail was working in Human Resources at the state of Maryland's Health Information Exchange.  
Education
Abigail received her B.A. from Wheaton College and cites her study abroad experience in Chile as the highlight of her college career. Other particularly impactful experiences during her college years include volunteering with local ESL programs, serving as a counselor at a sleepaway camp, and working with teenage girls in a Service and Leadership Training Program.
Three Personal Passions
Sunbathing, cleaning on Saturday mornings, meeting new people
Three Things That Need Work
Navigating without a GPS, reading for pleasure, using measuring cups when baking 
---

Professional Experience 
Nan Nichols is the Program Assistant for the Center for Leadership. Nan ensures the center works through management of program events, handling finances, supporting personnel, and the day to day running of the department. 
Other Professional Experience 
Previously, Nan worked as a Corporate Knowledge Manager at Andersen Consulting where she researched questions on technology and consulting from offices world-wide. She then switched careers working as a freelance Designer in Corporate Space Planner with Clients ranging in size from the Sun Times down to companies of 4 individuals. Her last position was at Rush University College of Nursing as their Department Manager coordinating the day to day running of the office and supporting personnel in the field. Nan is excited to join the Center for Leadership helping in "reaching out to future Leaders". 
Education 
Nan received her undergraduate degree in Art with a specialization in Weaving and her Masters in Library and Information Science from the University of Wisconsin – Madison. She then went on to earn an Interior Design degree. 
Personal Passions 
Weaving, reading, travel, and her family 
Three Things That Need Work 
Exercise, exercise, exercise!
Back to top